It all started in 2011 at the Blue Tomato Plan P in Schladming where she won her first contest. In the same year Anna was also accepted into the Blue Tomato team. A few seasons later Anna's success story continued in Schladming: At the O'Neill Pleasure Jam 2014 she triumphed for the first time on international stage. Anna was the winner of hearts with her legendary Olympic oops-moment in Sochi. Due to a misunderstanding with the start judge, Anna started too early and literally rolled out of the starting booth. Although she managed to climb up the starting hill again with the help of her trainer, all concentration and hope for an Olympic medal after the first place in the qualification was gone. A really bizarre scene that has made Anna internationally famous.But in the following season Anna was able to become famous across the scene with her sporting achievements: At the 2015 Snowboard World Championships at Kreischberg not even an injured wrist did stop her from taking home the silver medal. Only a few months later she was finally at the top of the podium at an elite event: At the Dew Tour Breckenridge she left all her competitors behind. Since then a lot has happened in Anna's career, numerous medals at the X Games, the US Open and finally also at the Olympics 2018 speak for themselves - Anna is one of the best snowboarders in the world!
Hey Anna, we want to hear from you today which setup you use to stomp your tricks. Can you tell us something about your snowboard and for whom it is suited best?
Yeah, that's the Burton Talent Scout. My absolute favourite snowboard. It's a normal camber board. If you like to be riding in the park and like to jump kickers, it is the perfect board for you. And it has pretty cool and edgy graphics, even on the base.
And what binding do you usually use and what do you like most about it?
That's the Lexa X binding. My absolute favourite, because you can use it anywhere. I ride it in the park, in the powder and on the slopes. It's a bit softer, but that's what makes it so funny and flexible.
What about the third part of your setup, the boot? Which one do you tie to your feet?
The boot I've been using for years is the Burton Felix. And this boot is medium hard. That means it'll only take me a day or two until it's worn in. And it really does hold for a whole season. And what's very useful to me is the Boa system. This boot even has double Boa. This means that I can make it really tight and can get it on and off very fast.
You got your own signature colourway at Anon last year. This is based on the model that you are wearing in different colours, can you tell us something about it?
This is the Anon Deringer goggle. It's a specific girls goggle and that's just cool. It really fits perfectly on smaller faces. That's actually always my problem, many goggles don't fit me but the Deringer fits perfectly. And they also fit perfectly under a helmet!
Here you can read an older interview from 2012 with Anna:
Do you remember your first day on a snowboard and how long ago was that?
Hm, it actually wasn't too long ago, my cousin talked me into trying it about 3 years ago. And I had so much fun right from the beginning.
What was the first trick you learned and would you still call it a trick today?
Haha, I remember being super excited about doing a revert on the piste and thinking it was a trick.
What was your dream job when you were a kid?
To be honest, as far as I remember, I had a new dream job every few weeks. Vet, teacher, manager, pilot... basically every job you could ever think of...
What do your friends say/like/hate about you?
Hm good question! I think we always have a lot of fun and a good time together... haha or atleast I hope so... And what they probably hate is that I'm always late and my terrible time management.
Do you have a secret passion?
Chocolate! But anyone who really knows me knows that... so it's not exactly secret.
Where is your favourite place to ride?
My favourite place to ride is at home with my friends. And by home, I mean Absolutpark Flachauwinkel, because it's the best and closeset park right now.
Where do you see yourself in 5 years?
Not really anywhere different from where I am now. I hope I will still be snowboarding and still having as much fun as I am now.
We're inviting ourselves over for dinner. What's on the menu?
Hm, my culinary skills aren't the best. The only thing that I could offer you with a clear conscience is Spaghetti with homemade tomato sauce.
Is there anything you're really afraid of?
Badly shaped, large kickers; injuries; avalanches and spiders
Do people recognise you in the streets? Do the kids ask you for your autograph?
Haha no, that's never happened to me. (editor's note: this interview was taken a while ago...)
Who's your favourite crew to ride with?
When I'm at home, I usually hang with my homeboys from the "Real Family" and when I'm on the road, I usually have my favourite shredgirl Isy Szumovski with me.
Can you remember your first snowboard?
My first snowboard actually belonged to my sister. I borrowed it once and then it somehow became mine J. It was a beginner's Burton Board.
When did you have your first drink? Do you remember the rest of the night?
To be honest, I don't really remember when that was.
A day with Anna Gasser
Since not everyone gets the chance to see Anna live, we have followed her at the Pleasure Jam 2015 and accompanied her the whole contest day. What her day was like and if she could defend the title of Superpark Planai Queen 2014, you can see here: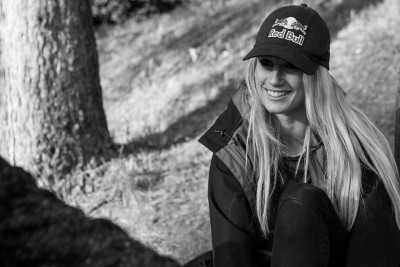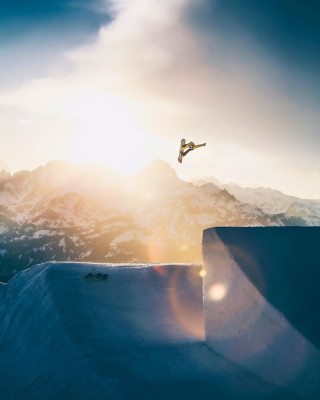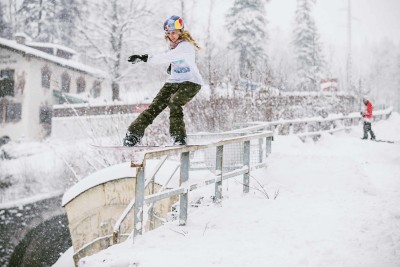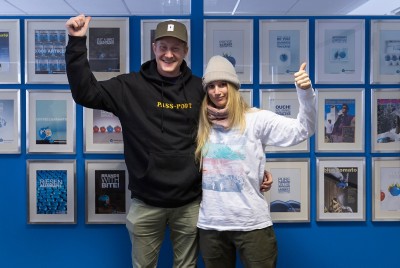 Blue Tomato CEO Adam Ellis and Anna Gasser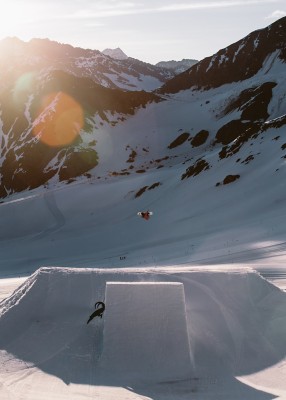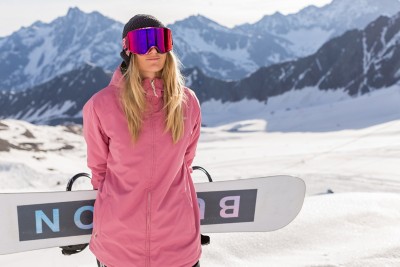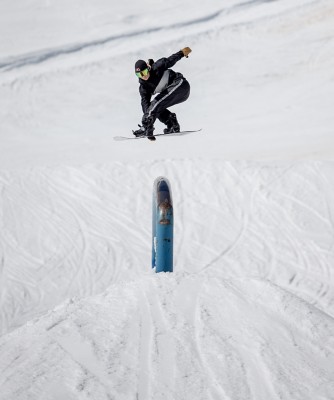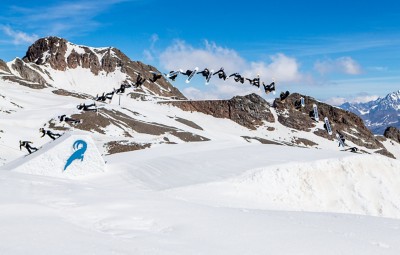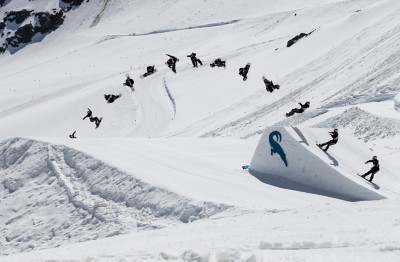 More news of Anna Gasser