Anon – a brand with brains
Anon is another child of the Burton group and is arguably the one with the best and most stylish outlook. Anon Optics are a benchmark in goggle design and functionality. All of their concepts, features and styles reflect the perfect teamwork of the international team riders and the product group in Burlington, Vermont, USA. No matter if there is heavy snowfall, glaring sunshine or pouring rain, if a grey day turns to bluebird, Anon goggles have thought of it all and are designed to give you optimal visibility so that you can snowboard or ski all day, no matter what the conditions.
Your head is perfectly equipped with Anon, who also offer cool beanies, matching helmets and accessories, helping you to feel confident when taking even more daring lines and jumps.

Anon – for a perfect view of the mountain
Anon glasses use resistant design features that have been relentlessly tested both in the lab and on the mountain in order to further improve your riding experience. It's no coincidence that Anon is the market leader in eyewear technology.
Here is an overview:

Magna-Tech™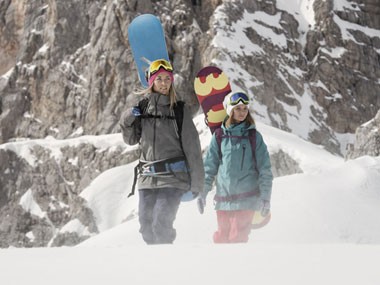 With Magna-Tech™ technology you can change your goggle lens faster and easier than any other system. Easy and stylish are the tag words here.

ICT
Thanks to Anon ICT (Integral Clarity Technology) anti-fog treatment, you'll have crystal-clear vision, no matter the weather conditions.

Wall 2 Wall
Wall-to-Wall gives you a flat frame and foam that is 40 % thinner. The result allows the lens to sit very close to your face and provides optimal and unhindered peripheral vision.

Outrigger System
The various Anon outrigger systems allow a dimensionally accurate adjustment of the goggles to your face. A perfect and comfortable fit is guaranteed, with or without a helmet.

Full Perimeter Channel Venting
The ventilation system ensures maximum air circulation and effectively wicks away moisture. Working alongside the ICT treatment, your glasses are prevented from steaming up, giving you clear vision all day long.

MIG FM
For even further protection for your face, Anon has developed an ingenious system for you: this magnetic facemask from Anon fits and fastens together perfectly with your MIG goggles.

Anon is on top
It's not only snow goggles that enjoy technologies and advanced features, Anon helmets also have many features to show off.

BOA®
With Boa® technology you can adjust your helmet to fit your head perfectly, without leaving any pressure points. By simply turning the small cog on the back of the helmet, the helmet's size can be effortlessly adjusted.

Fidlock®
Fidlock® is THE helmet buckle. This system is so easy to open that you can do it with only one hand, without even having to take off your gloves. Genius!

Active and passive ventilation
You have the option of choosing an active helmet ventilation system that you control using a slider, or a passive ventilation system. Both variations effectively ventilate your head, transferring moisture to the outside and preventing your goggles from fogging up.

Construction
When it comes to shell construction, there are two key concepts to bear in mind: Endura-Shell and In-Mold. Each construction method has its advantages. Anon produces both Endura-Shell and In-Mold models, as well as helmets that hybrid the two systems.
Combine forces with Anon now and find your perfect ski and snowboard goggles and matching helmet at Blue Tomato.