Complete Longboards - the Solution for Beginners and Advanced Riders Alike!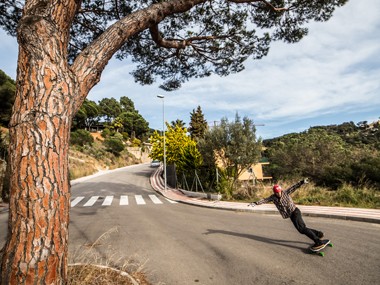 Our complete longboards are designed to meet all your riding requirements, straight out of the box and come with longboard trucks, longboard wheels and bearings so you can get out on the street and enjoy that surfing feeling in seconds without having to faff about with bolts and bearings.

Our range of complete setups are carefully selected by our team to make sure you're guaranteed a good time - all you have to do is choose which one is for you. If you're not certain whether or not a board will suit your riding style, just give our customer services a ring; they'll be more than happy to give you all the important info you need to help you make the right decision. Complete setups are ideal for beginners. You can always build your own custom setup of course, but if you just want to get started a complete longboard is the perfect option.


Your Longboard, Your Style

Even when buying a complete setup you should take a board's construction into consideration, as different types of wood will give a board different properties. Even more important is the type of board you buy, as it should match your riding style:

Freeride decks give you a precisely controllable board that's stable at high speeds
Boardwalking decks are similar to classic skateboards and allow you to do old school no complies, new school flip tricks and, of course, board walking.
Cruisers are just like the old school skateboards from the early days of skating. Great for riding bowls or just cruising the streets.
Carving decks are for setting tight carves and give you that pure shred feel.
A downhill board is the best choice for speed junkies, offering you all the stability you need to bomb mountain roads at high speeds.
Out of the Box and On To Your Board - the Perfect Longboard Setup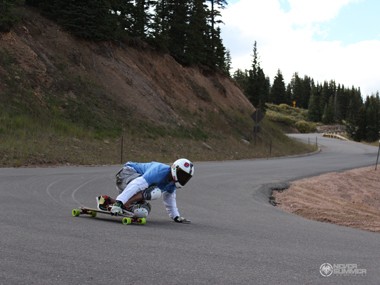 Each component of a complete longboard setup is carefully selected to work in harmony with the others to give you the perfect ride, without having to worry about choosing the wrong parts or setting up your board incorrectly. The manufacturer has taken the time to create the perfect setup so you don't have to. Whether you decide to go with Globe, Elixir, Santa Cruz or another brand, you're guaranteed a good time. As a beginner, making sure you choose the right wheels requires a lot of research and trying to find the right trucks for your riding style without the relevant know-how can be an absolute nightmare. With a complete longboard, all you need to know is what kind of riding you want to be doing. Plus, if you decide you're unhappy with a specific component of your complete, you've always got the option to simply replace the longboard deck, trucks, wheels, bearings or griptape.

You can find all the necessary tools and accessories for your setup at Blue Tomato.