STAY ON THE MOVE – WITH NEW BALANCE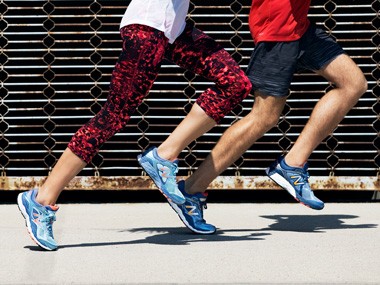 When wearing comfortable shoes you like to stay in motion and that is exactly the mission which New Balance have strived to achieve for the last 110 years. William J. Riley began in 1906 styling sports shoes which were not only functional but followed the fashion of the times. As popular running shoes, New Balance made a name for themselves in the world of athletics and running. Meanwhile, the sneakers made a strong impact in everyday life and are always in style.

Sneaker Heads around the world have fallen in love with the classic cuts and the exceptional comfort and use the fashionable shoes to compliment their street style.


NEW BALANCE : SHOES MADE IN THE USA
The values and ideas behind the products are unique, especially for a manufacturer of sports shoes. The company from Boston stands for sustainability and social responsibility. With these values in mind, an effort is made to conserve scarce resources, reduce waste, and use sustainable materials in production.

New Balance holds this philosophy with its own employees and suppliers. Care is taken that each individual who is part of the global supply chain has a healthy working environment and enjoys the benefits of working.

The brand is particularly proud that they are the only leading manufacturer which produces more than 4 million pairs of shoes per year in the United States. With more than 70% of the production in the US, the shoes can be called with a clear conscience, 'made in the USA'.


SPORTY SNEAKERS FOR MEN AND WOMEN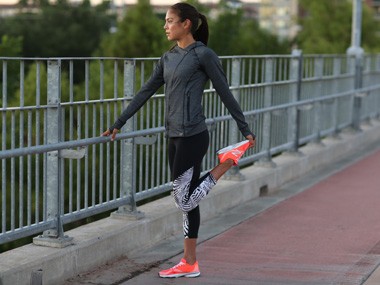 New Balance's designed shoes, step out of line with fashion as much as they do with sport. Every shoe carries the striking large N logo on the side, but what also is noticeable are the great colours. The Boston brand really knows how to implement a hot trend with great shapes and colours. As well as the chic monochrome models New Balance boasts very retro colourful options in the range. Naturally, the sporty brand New Balance makes shoes for women as well as men. These sneakers usually have a narrower cut and different colour schemes.

Instead of names, every different model has a number, making it easy to choose your favourite. For example, you can choose old favourites such as the 996er or the 420ers. New Balance remains modern but isn't afraid to use their cool, old retro designs from the 70s and 80s for current sneakers. What was great in the past, still runs today.