Globe – a heart for skateboards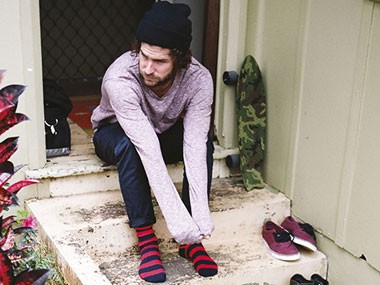 United by Fate.

Peter and Stephen Hill set the foundation for the Globe label in the 80s. As passionate pro skaters, they were unhappy with the quality of the skate products in Australia.

With their company Hardcore, they initially imported high quality products from the States and advanced to one of the largest skateboard distributors worldwide. Films, advertisements, tours, contests and publications in magazines made the brothers and their company one of the main forces leading the skate boom in Australia.

After ten years in the business, they created the label Globe together with their brother Matt. Their knowledge of design, distribution and production helped the brand establish itself in the international boardsports market, first with skate shoes and then with hardgoods.

Globe will win you over with its large selection of longboards and cruisers. The organisation markets an entire lifestyle. From apparel and classic skate-hardgoods all the way to skate shoes and accessories - Globe embodies the skate lifestyle as a whole and places an emphasis on individuality and perfection in every category.


Globe Skateboards – Technology and design perfectly combined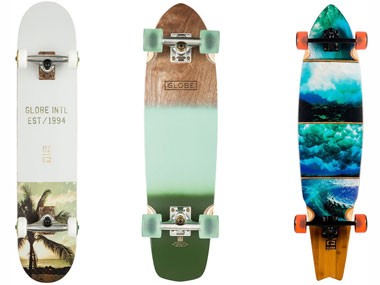 The skateboards and longboards have more to offer than just good looks. The boards are designed in California and are known for their high quality. Years of experience and use of high-tech materials make these boards an environmentally friendly means of transport.

A special synthetic resin and a core made of fibreglass make the decks stable, light and particularly robust. The matching trucks, bearings, bushings and wheels unite all single components to create fine-tuned complete decks for beginners, intermediates and pros.


Skate, Surf, Snow – the Globe trio and their teams

The three Globe teams are just as diverse as their products. One skate team, a group of ambitious surfers and a small snowboard crew embody the Globe brand and lifestyle.


Skate Team: Mark Appleyard, Sammy Montano, Aaron Kim, Ryan Decenzo, Rodney Mullen, David Gonzalez
Surf Team: Taj Burrow, Dion Agius, Noa Deane, Nate Tyler, Creed McTaggart, Brendon Gibbens, Mark Occhilupo
Snow Team: Romain De Marchi, David Carrier Porcheron, JP Solberg, Dustin Craven
Like what you see? Browse through the huge Globe selection at
Blue Tomato
and pick your favourites!