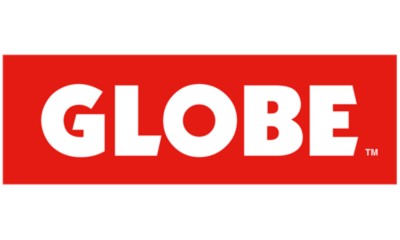 Globe
Blazer 26" Complete
Delivery time

only 3 to 5 business days
Compact cruiser for your journeys through the city and countryside
Mini cruisers have been around for half an eternity. Even tough street skaters like to mount narrow axles and wide wheels under their old favourite board for comfortable cruising to the next street spot. Not for no reason, because with wider and softer wheels in particular, you simply sweep over small pebbles. But it can also be easier: The Gobe Blazer Complete Cruiser offers all this already perfectly tuned and ready to ride. 

Cruiser for zippy riding
The Blazer Complete Cruiser 26" by Globe is slightly shorter than a conventional skateboard, but has the perfect characteristics to roll from point A to B quickly and comfortably. The Blazer, inspired by the Globe Bantam, is very agile and thanks to the extra kicktail, no obstacle is too high for it. With the right technique and the perfect mini cruiser pop, you can easily jump onto any curb. The Mellow Concave from Globe offers your feet sufficient support and yet doesn't lace you unintentionally into a certain position. 

Light, stable construction thanks to different woods
As usual, Globe relies on the best workmanship. Thanks to the multiple wood construction, pressed with epoxy resin, the Mini Cruiser is light, stable and durable. In addition, the special type of processing allows for the pop you need for ollies. So you can even jump around with the Blazer.

Traditional axles for more agility
Longboards usually use reverse kingpin axles. With the Blazer Mini Cruiser, however, Globe uses the good, tried-and-tested traditional kingpin axles - that is, skateboard axles with the bushings facing inwards. The 4.25" slant axles are so narrow that the 62mm wheels are perfectly matched to the board. With a hardness of 83a, the wheels are the optimal compromise for speed and grip. Thanks to the wider tread of the wheels, you sweep over pebbles and small branches just as smoothly. The Globe Blazer Mini Cruiser is the perfect companion for all kinds of terrain. 


Note: Wheel and truck colours may vary due to stock shortage
Attributes
Low concave for stability
Article number:

347843

Gender:

Material Specification:

wood

Riding Style:

Cruising

Width:

18.4 cm

Length (inch):

26 inch

Length (cm):

66 cm

1 inch = 2,54 cm

Construction Type/Ply:

Maple

Truck Mount:

Top mount

drop-through or top-mount

Truck Width:

4.2 inch

The outer width of the truck incl. the pin that holds the wheels. The truck width should approx. match the deck width. 1 inch = 2,54 cm

Hanger Width:

4.2 inch

Width of the main part of the truck, without the pins. 1 inch = 2,54 cm

Wheel Size:

62 mm

Hardness Wheels:

83A

Usually from 75A (soft - silent, grip) to 101A (hard - fast, technical)

ABEC Class:

7
Features
Complete board from Globe
Epoxy construction
Dimensions: 66 cm x 18,4 cm / 26'' x 7.25''
Wheelbase: 35 cm / 13,75"
Mellow Concave with Kicktail
4.25" slant axles
Wheels with 62mm and hardness 83A
92A Bushings
About Globe
What started out as a skateboard import business in Melbourne in the late '70s is now one of the biggest players on the skateboard market. Known for their "true to the roots" skate shoes, Globe have taken generations of skaters to heart and progressed alongside with them. With a longstanding tradition of supporting actions such as Go Skateboarding Day and helping to improve the quality of skate parks in Australia, Globe are as dedicated as they are hungry.
You might also like