Blue Tomato's Path
Everything began in 1994 with our first shop in the sporting region of Schladming. At this time, nobody knew exactly where the Blue Tomato journey would lead us. Today, Blue Tomato boasts high street stores and a leading online store, which offer one of the biggest snowboard product ranges available worldwide. We identify with action sports and we want to pass this on to you.

What makes our label different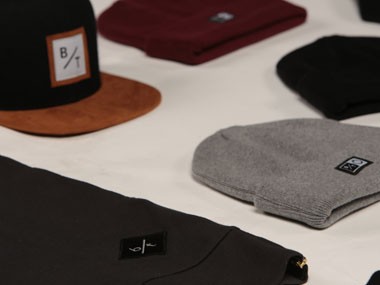 Everything starts at our headquarters in Schladming. There, the BT buying and design team work hard to ensure that we are always at the cutting edge. However, even that is not enough for us. BT also strives to set trends and pioneer new ones. That's why with our coach and bomber jackets, gym bags and accessories you get a stylish edge on the fashion competition out there on the street.

Because we love outdoor sports, we feel that it is our duty to preserve nature in all its beauty. That's why we take care in complying with, or even surpassing, eco-standards.

Collections - You only do well what you love doing!
Today's action sports are very diverse in all their disciplines and variations. This is why we leave our collections very open. One thing that we don't do, however, is forget the essentials: "Style that is comfortable, as well as practical!"

Alongside practical features, our collections are inspired by natural shapes and lifestyle-specific themes. This means that, through your clothing, you always have a connection to what you love and enjoy doing.

If you feel at home when you're surfing, then you should check out our tank tops and board shorts. Or are you more at home in the snowy mountains? With our jackets and hoodies we provide you with heaps of style for the snowboard and freeski season. And, of course, Blue Tomato's T-shirts and bags ensure the best look for skating and longboarding.


Collaborations: Strong Partners & Top Athletes
Together we work with the world's best, to become even better. Partners such as 686, Armada, Super Natural and Volcom are fertile grounds for innovative ideas. With this worldwide network, you can't help but anticipate what is yet to come in the future!

We also collaborate more closely with sports, such as with team riders in the snowboarding, freeski, surfing, skating and MTB downhill worlds. With our label, we offer professional athletes around the globe a vibrant environment in which to develop themselves and their potential as much as possible. Our team riders are also happy to show off their laid back Blue Tomato clothing in their action videos.


So, if you're on the look out for fairly traded and sustainable clothing, then you have found what you are looking for in Blue Tomato. Of course, you can also always make a friend or two happy this 2015/2016... the easiest way being with our vouchers!

Our added value begins with you, so check us out, visit us online or instore, like us on facebook, be a part of it!