Burton – a piece of snowboarding history

Standing Sideways Since 1977

Burton is a true veteran of snowboarding history and was founded by Jake Burton Carpenter in 1977. Jake played an important role in transforming snowboarding from a backyard hobby in to a sport with international recognition. Years of experience, countless innovations, plenty of quality checks and deep technical know-how have led Burton to remain one of the leading pioneers of the snowboarding industry throughout the years..


You love Burton? So does Blue Tomato!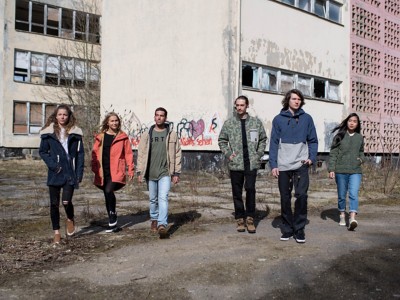 Are you looking for the ultimate set up? You can find countless boards, bindings and boots by Burton in our shops! Whether you're a rookie or pro, like our team rider Anna Gasser, male or female, a powder-hound or park-rat… we have something for every style. If you're looking for some matching outerwear for unlimited riding fun, you'll find just what you need in our softgoods corner! And if you want to rock Burton both on and off the pistes, our streetwear section has everything you could possibly imagine!



To make sure you don't get lost in our huge Burton selection, here's a quick overview:

Accessories: caps, beanies, bags, belts, socks and more
Boardbags
Tools
Protectors
Backpacks and Bags
Snowboards and equipment like bindings, boots and tuning accessories
Snowwear: Fleece jackets and pullovers, gloves, snowboard pants, snowboard jackets, technical underwear
Streetwear: Trousers, jackets, skirts, pullovers, hoodies, t-shirts, shirts
Splitboard equipment
As you can see, there's plenty of great stuff to browse through! It's well worth a look!
Hardgoods – Burton's Success Story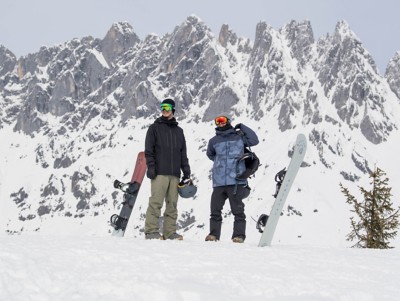 Burton has changed the face of snowboarding like no other brand before. It all began with wooden planks and rubber straps for foot loops. Unthinkable for the snowboarders of today! In 1980, Burton used P-Tex laminates for its snowboards for the first time.

Later, the brand began to produce series of boards with P-Tex laminates and steel edges, which improved the gliding characteristics significantly, introduced edge grip and improved board control. Progressive design, better quality and more robust materials such as carbon and polycarbonate have brought the sport to new levels – especially with the innovative technologies Burton use in their boards, boots and bindings.

You can always rely on your Burton equipment anywhere, anytime!


Snowboard-Tech at Burton – Quality, Innovation and Know-How

Board Shapes

Camber: Camber gives you powerful turns, precision with pop and the most essential part of good board design: smooth, continuous edge control from nose to tail.
V-Rocker: A continuous rocker under your feet will give you a playful ride without catching an edge and more float from peak to park. The frostbite edges offer more power and grip, while the loose, forgiving board feel is enhanced.
S-Rocker: A rocker that runs up to just under the front foot and a positive camber between the feet improve the gliding characteristics of the board in powder significantly, whilst still giving you enough control and stability for fast, powerful turns in deep snow.
Flat: A flat profile between the feet means stability, more balance and continuous edge control. Tip and tail are turned up from the middle, creating the light, loose, catch-free riding feeling that characterises a rocker.
Flying V™: Flying V™ offers a mix of camber and rocker performance for the best of both worlds. A continuous rocker between and on the outside of your feet gives a fun and playful uplift in powder. Under your feet, compact camber zones give edge control for liveliness, more pop and powerful turns.

Splitboards
Next to
freestyle
and
freeride boards
, Burton also added
splitboards
to its repertoire in the 90s for all the real mountain lovers out there. If you love adventure, freedom and nature, these high-end boards are just what you need!
RaductionRaduction
enables you to ride the snowboard
8-10cm shorter
than your regular board. The newly constructed shape, changed flex characteristics and an optimised edge give you the advantages and rotation of a short board without giving up the benefits of a longer board, such as stability.
Infinite
Ride
Maximum pop and power due to "
over-construction
" and
mechanically pre-ridden boards
promises years of the same riding enjoyment as on the very first day. Gone are the times when your boards already lost their pop after a short period of riding!
The
Channel
One of the absolute milestones of Burton's history is "
The Channel
"! Instead of the usual drill holes and inserts, you will find a small channel to fix your bindings to. In conjunction with the Burton
EST
™-
System
, the Channel gives you unlimited
stance options
. No other board-and-binding system offers as much freedom for individual adjustment as the Channel. With a 3-year guarantee and almost double the industry standard in terms of strength and hold, you can enjoy a carefree ride on your Burton snowboard. Plus, all the usual bindings producers offer
discs
that will allow you to attach other bindings to your channel board.
Burton Bindings – from EST™ to Re:Flex™

Burton bindings also hold a respected position in the snowboarding industry.
Smooth ratchets, adjustable high backs, perfectly cushioned footbeds – and all with amazing quality and durability. There's a reason that many pros have Burton bindings, even if they aren't sponsored by them.

EST™-Baseplate design
Together with the Channel, the EST™-Baseplate construction offers unlimited possibilities for adjustment. But that's not the only advantage of this innovation. The material between the frame of the bindings was removed and several exchangeable footbeds allow for user-specific cushioning characteristics. This technology also facilitates board flex, as it doesn't interrupt the flex of the board.
Remember: EST™ bindings are only compatible with Burton Channel Boards..

Re:Flex™-Baseplate construction
A minimalistic baseplate and the Living Hinge™ Disc improve the board flex significantly. The contact zones between the board and bindings were drastically reduced.
But have no fear: of course you can attach Re:Flex bindings to all of your boards, despite the smaller surface area.


Comfort meets function – Burton boots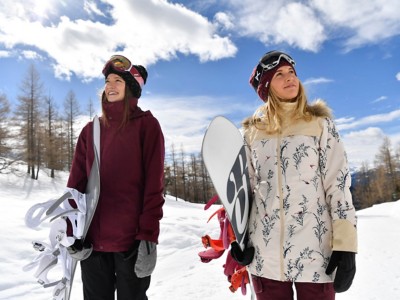 Ultra comfortable and extremely robust – Burton boots are flawlessly fabricated and offer best heel hold. The Vibram sole gives you even more grip and an unbeatable board feel. And the designs are super stylish, too!

Speed Zone™ Lacing
If you want to be the first person on the lift, you should take a look at the Burton lacing system. The upper and lower lacing zones can be individually adjusted within seconds. In addition, the New England Ropes laces are made of the same material used by stuntmen and firemen. Good to know, right?
Also: unlike many other systems on the market, this fast lacing system is super tight. No more loose boots or re-lacing!

Shrinkage™ Technology
If you have big feet and are fed up of using wide boards, the Burton Shrinkage™ Technology may be just what you need. The full length of the boot and thus any toe hang is reduced by one whole shoe size.


Burton Outerwear – best quality & unbeatable design

What would snowboarding be without the right snowwear? Of course, Burton has everything you need for a perfect day on the mountain: from snowboard jackets to technical underwear and beanies. To ride like a pro, just follow Anna Gasser's favorite styles.

Particularly the [ak]-Collection has received a lot of attention in the past years: these Burton snowboard jackets and snowboard pants come with the renowned GORE-TEX®-technology. They guarantee perfect waterproofness and breathability in even the worst conditions. And as always, Burton thought through every component in great detail. You'll be amazed how comfortable fully waterproof clothing is in powder!
The different Burton collections and collaborations enable every rider to find something to suit his or her individual taste. With the perfect combinations of style and functionality, Burton is rightfully a world-class leader in snowwear.

Off-mountain: Burton supports youth, parks, environmental initiatives, and more

Burton's slogan may be "standing sideways since 1977", but they always look ahead. Many issues that affect our future are supported by Burton:


Supporting Youth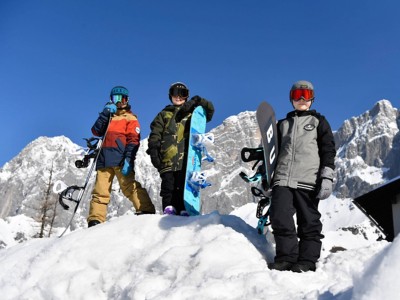 It's all about the kids! Burton has been working to support today's youth for a long time. Next to their own wide-ranging children's collections, Burton also runs several events such as the Burton Riglet Tour, giving little shredheads the chance to experience their first few meters with a board under their feet. Fun is the guiding principle here – encouraging kids to get off the streets and on to the mountain!


Parks

Burton does not only want to encourage people to get excited about snowboarding, but also try to give back to the riders and anyone who puts their hard-earned money into a new snowboard setup. That is why Burton sponsors several parks across the world, including Jackson Hole and Flachauwinkl. The parks called "The Stash" combine nature, freedom and creativity and are not only loved by Burton team riders such as Taylor Gold, Shaun White and Kelly Clark.


Sustainability

To ensure that we all can continue to enjoy the pistes, parks and powder for winters to come, we need to respect the wildness of the mountains. Burton has understood this for many years and has founded and lent support to a number of sustainability projects. One of these is the foundation "Protect our Winters" (POW) and a co-operation with Mountain Dew to create their recycled plastic bottles into new materials for snowwear. Environmental awareness and social responsibility are a top priority for Burton as an organisation. Whether it's tending to their own vegetable patch, biking to work rather than driving, or reducing chemicals in their production process – Burton puts sustainability high on their organisational agenda.

Now it's your turn: pick your favourite Burton gear at Blue Tomato and enjoy it on the mountain!