Aevor – Backpacks full of individuality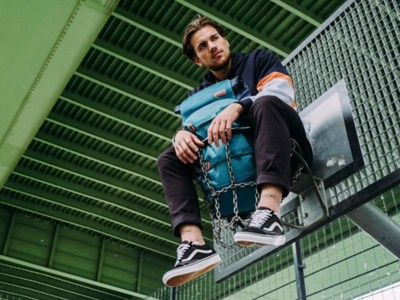 'Only dead fish go with the flow', and it seems the same goes for Aevor. Young people shouldn't follow the masses, they should go their own way, both creatively and freely. With this in mind, this German label has created the perfect companion for you: backpacks that 'not only look good, but also think outside the box'.

STYLISH, SMART, SHOCK-PROOF
Inspired by the bike courier backpacks seen zipping around in New York, Berlin and other big cities, the Aevor Daypack is a spacious multi-talented bag. The expandable feature allows you to increase its volume from 18 to 28 litres, and voila! Your backpack is ready for a shopping spree or weekend trip.
The Daypack also features other cool extras: ergonomic shoulder straps and an adjustable chest strap, lacquered metal lock hooks, reflective logo patches, which help provide visibility at night, an 'air flow' back panel and a compartment fitted with a padded base.

OUTSTANDING AEVOR!
Aevor was even crowned the 2017 winner of the Lifestyle & Fashion category at the German Design Award for their Daypack's innovative combination of form and function.

A GREEN CONSCIENCE
All show and all substance! That's exactly how we like it at Blue Tomato. Sustainability is a priority at Aevor. Fifty percent of the materials the company uses are made from recycled PET bottles. Aevor is also a Bluesign system partner and a member of the Fair Wear Foundation, which guarantees a toxic chemical-free production process and better working conditions.