Lib Tech - Constant Perfection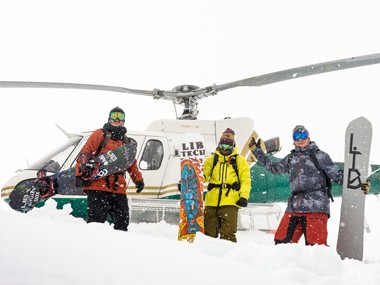 When Mike Olson built his first snowboard in 1977 there was no going back. After a few setbacks and naming rights issues with his brand GNU, he founded Lib Tech (Liberace Technologies) under Mervin Manufacturing in 1989. In spite of good sales figures and a hardcore fan base, Mike Olson had to sell Mervin Manufacturing to surf brand Quiksilver when they realised they couldn't make enough boards to fulfil demand. Doing so kept the brand alive through tough times and has allowed them to continue building some of the world's most innovative, successful boards day after day.

Snowboarding in Accordance with Nature

Ever since 1989 Lib Tech have been passionately developing products according to the motto "longer lasting, lighter, stronger & more pop!" Alongside their world renowned snowboards the brand also produces surfboards, freeskis, skateboards and longboards at their Sequim, Washington factory. Virtually 100 % of work is done by hand at Mervin. What's more they use environmentally friendly production processes such as the company's own wood recycling system, eco-friendly lacquers and natural glues. There is no questioning the quality of Lib Tech products.

Ever Ridden a Board with Banana Technology?

If not, it's about time! Banana Technology and Magne-traction are just two of the unique, game-changing innovations brought to the snowboard table by Lib Tech over the last few years. There's a perfectly designed Lib Tech snowboard for every possible area of riding thanks to a huge range of banana tech variations and the up-to-7 contact points of their serrated Magne-Traction edges that will make powder out of even the hardest ice sheets. Worries about slipping out on icy pistes are a thing of the past. Every Lib Tech snowboard is developed with and benefits from the experience of renowned team riders like Travis Rice, Eric Jackson, Mark Landvik and Jesse Burtner. The Lib Tech Pro Series is definitely worth checking out.

Find your LibTech Snowboard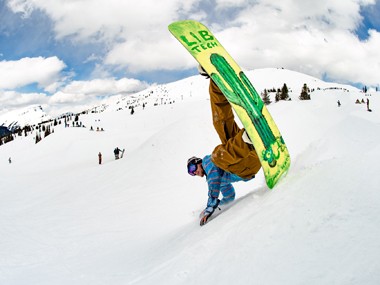 Here are some of the more important boards and board shapes that are likely to influence your snowboard career that you should be aware of:

BTX - rocker between your feet and flat to mild camber to nose and tail contact points for mad float, jibbing and playful park or piste shredding. Found on insane jib and freestyle boards like the Skate Banana or Burtner's Box Scratcher.
C2 - a powerful, poppy, and playful shape. Rocker between the feet combined with aggressive camber to the nose and tail for extreme edge hold and end-to-end stability when you need it. Found on the T.Rice Pro and the Skunk Ape, it's the perfect all-round answer for freestyle and all mountain riding.
!BTX! - enhanced banana tech with a high rocker between the feet and a secret formula of camber to the nose and tail. Makes for catch free freestyle riding and floats like a dream in powder. Perfect for an all mountain and freeride snowboard like the Banana Magic.
C3 - Traditional camber meets a gentle between the foot rocker for maximum pop and aggressive edge hold. Featured on boards like the Hot Knife and the Phoenix Jamie Lynn for ultimate control in every situation. The perfect freestyle, all mountain board shape.
Whether you're jibbing, tearing up the park or pipe or dropping steep pow lines, and whether you're a beginner or a pro, Magne-traction edges keep you feeling safe and in control wherever you are.
That's Not All! From Freeskis to Surfboards and Beyond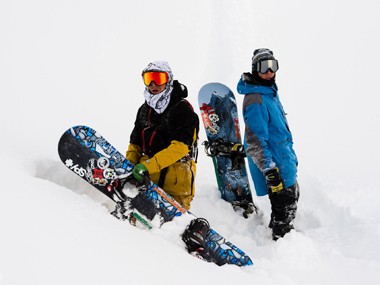 It's not just snowboard building that Lib Tech have taken to another level. If you're someone who prefers two sticks beneath their feet, take a look at Lib Tech's freeskis. The same goes for their surfboards - they can be thrown out of a third floor window without breaking. Using reprocessed materials for all 31 parts of their surfboards, Lib Tech have used their years of experience to complete revolutionise surfing. Their boards are lighter and more durable to help you catch the waves of your dreams for a lifetime. Even their skateboards and longboards stand out from the pack thanks to wood-carbon mix constructions, giving you a poppier, longer lasting board.

You should ride a Lib Tech board at least once in your lifetime. Head to the Blue Tomato online shop to give the handmade board from Lib Tech a chance !