Beanies – Laidback Accessories for The Cleverest Heads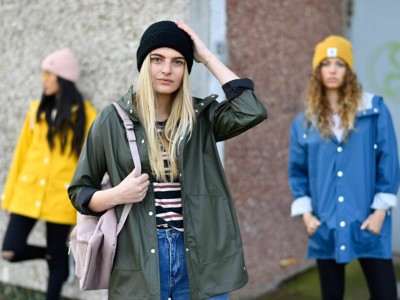 These days, beanies are as much an every-day accessory as T-shirts and jeans. No matter what time of year it is, a casual piece of headgear always works, giving you that extra bit of style. After all, what's more practical than a beanie, when your hair just isn't playing game? Blue Tomato offers up countless options for turning your bad-hair-day into a glorious one with the help of the right hat. (Of course, beanies are great for wearing on good-hair-days too!)

A beanie always looks good in the skate park, as well as at that hip-hop festival, on the mountain or for a shopping marathon in the city. In recent years there has hardly been any other item of clothing that has become such a style 'must have' as the woolly hat!

The term 'beanie' comes from 'bean,' an English word that derives from the German, 'Bohne,' and is a slang reference to the head on which the hat is worn. Today, hats are loved by both men and women, although it was not always the case. In the past, they were reserved for male workers to protect their heads from the sun and keep stray hairs in place. Women merely wore a light headband with a small brim. Thus, the predecessor of the classic cap was born.


More Than a Head Accessory – Beanies are Lifestyle!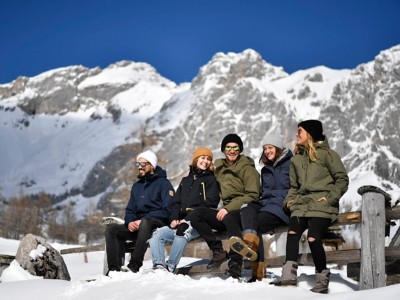 When was the last time that you went snowboarding on the mountain without a beanie? Exactly! Beanies belong on your head as much as a snowboard does on your feet. A beanie doesn't just protect you from the cold, but also serves as a cool accessory. On colder days a double-layer beanie, or perhaps one with a fleece headband, ensures that your head is kept comfortably warm. For the year's warmer days, chunky knit hats or those made of lighter fabric are ideal.

All that you need to do is decide on the fit, colour and brand. Whether its 686, Burton or Billabong, they all have countless varieties in their collections to suit every taste. Of course, the style that you go with is also important: Deep at the back and covering the ears, so that you won't be cold in a snowstorm. A casual size-too-big looks great in the spring. With the popular loose-fit, you can stretch out the beanie even more with your hands, conjuring up even more style. You decide on the lasting impression that you want to leave with your hat!


Men and Women Find Their Perfect Beanie at Blue Tomato

Attention to detail plays a huge role with beanies: Great with a bobble or brim, in eye-catching patterns and materials, in bright colours or classic black – the possibilities are endless. Have a look at everything on offer and find the perfect style for you. Blue Tomato has your favourite hat among its range, guaranteed! You won't want to take it off, in summer or winter!