Ortovox - For your Next Mountain Adventure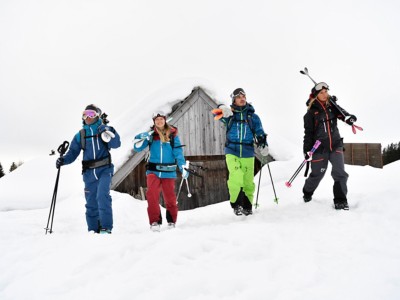 Ortovox's story starts in 1976 with the foundation of Gerald Kampel's engineering office for metrology. As early as 1980, with the help of Jürgen Wegner, Ortovox developed the F2, the first dual frequency device for searching for buried avalanche victims. Since then Ortovox has constantly been developing new products, most notably their world renowned Ortovox avalanche transceivers, a must have for avalanche safety.

Together with their athletes, colleagues and customers, Ortovox never let their innovation and product development come to a standstill. Quality and functionality take top priority at Ortovox, as their aim is to guarantee safe and exciting alpine adventure. From snowwear to touring and avalanche backpacks to shovels & probes, Ortovox's products are made to the highest quality standards. They truly are, as their slogan says, the voice of the mountains.


Ortovox Outerwear - Made with Wool and Mountain Savvy

Ortovox have been swearing by wool since 1988. For over 30 years that they've been working with the natural material they've gained massive amounts of experience which filters through directly into their clothing. Whether in fleece jackets, fleece pullovers, gloves, technical underwear, ski pants and ski jackets, or beanies and headbands, sheep's wool finds its way into everything.

Ortovox's clever combination of wool and innovative materials, guarantees comfort and functionality from base layer to outer layer across the entire Ortovox range. 1995 was the year that Ortovox discovered the beneficial qualities of Merino wool for itself and other athletes.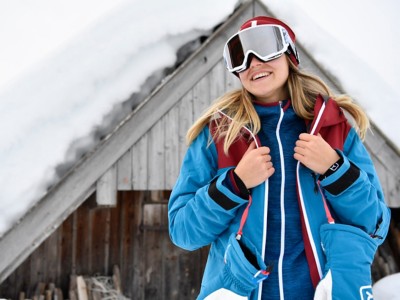 The material is:

Odour neutralising
Moisture regulating
Temperature regulating
Soft
Easy-care
A regenerating raw material
Exciting innovations

Merino Guardian Shell
The first full merino hard-shell set in the world. Both the upper layer and the inward facing layer are made of Dermizax EV® membrane laminated merino wool. Not only does this make the jacket and pants ultra-comfy to wear, it also improves temperature regulation. The sheep's wool is naturally capable of absorbing a large amount of moisture without feeling wet.

SwissWool
Wool from the Swiss alps. Swiss Wool has been processed for Ortovox insulating products since 2011. The alpine wool is known for its outstanding warmth and incredible climate control and comfort. The material can absorb up to 35 % of its own weight in moisture without feeling wet. The upper layer stays comfortably dry because the moisture is stored in the core of the wool. This also means that it will even keep you cool in summer and warm in winter.

Merino Cool
Wood and Wool combined. Merino cool is a mixture of the finest merino wool and cellulose fibres from eucalyptus wood. Not only is this exceptional eco-mixture great for athletes, its sustainability also makes it great for the environment too.


Safety Academy Lab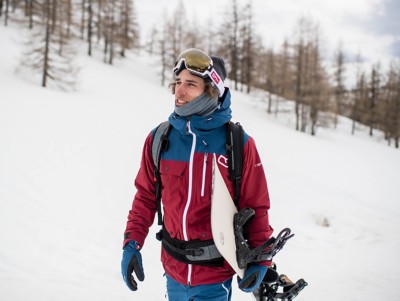 Ortovox are ringing in a whole new era of avalanche safety and prevention. Their newly created, interactive website the "Safety Academy Lab" offers avalanche tutorials, learning tools as well as masses of information about avalanches, what causes them and how to behave in the mountains. This unique project has been realised by the most recognised experts on the avalanche safety scene with the ambitious goal of reducing the number of avalanche related accidents. The website received the Gold Winner 2014/15 award at ISPO.

You can't go wrong with Ortovox equipment; you'll be amazed by the high quality and impeccable manufacturing standards of their products. Of course you'll find the perfect range of Ortovox equipment for you and your adventurous urges right here at Blue Tomato!