Dainese – Protection, Comfort and Style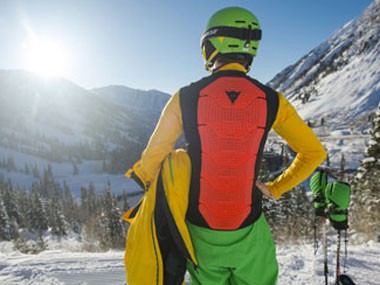 It all began with a Vespa tour to London. It was on this trip in 1968 that Lion Dainese and a few friends saw their first leather clad motorcycle riders and, upon his return to Italy, Dainese made it his mission to develop proper protective clothing for motorcyclists. Four years later, Dainese was founded in Molvena, Italy.

Everything Dainese does is focused on three key elements – providing optimal protection, comfort and style. And so, over the course of the years, Dainese have become one of the top manufacturers of knee and back protectors as well as protective gloves and boots designed specifically for motor sport and biking. Lead by an instinct for innovation, Dainese opened the Dainese Technology Center (D-Tec Center) and winter sports became their next target. Skiers and snowboarders everywhere have been enjoying all the benefits of all-round protection ever since.


Dainese – Protective Clothing from Head to Toe
Dainese uses D-Technology to protect your entire body. The company doesn't just focus on your limbs and back, they also manufacture an excellent range of helmets, goggles and outerwear. Every product that comes out of the D-Tec design centre is made with top quality materials and textile to keep you safe from injury.

Their knee, elbow and back protectors are made using a combination of polypropylene and Crash Absorb® so are able to absorb even the most intense shocks despite being highly elastic. This elasticity offers unbounded freedom of movement and spreads the shock of any impact across the whole protector – perfect for sports use. Protectors come with adjustable fastening straps or integrated into textile vests or leggings – whichever you prefer. As well as a built in back protector, certain vests also feature padding on the rear and chest to give you a little extra protection. And for those who don't want to take any risks whatsoever, Dainese have the perfect thing: jackets with integrated, sewn in elbow, shoulder, thorax and back protector plates. All protective gear is CE EN certified.

Of course, being in the game of protecting the whole body, Dainese also offer a range of other protective clothing:

Protective trousers: with polypropylene or foam inserts in all the most important places
Helmets: with ABS outer shell and even flexible helmets on offer
Gloves: glove finger inserts and patented System Hector™ wrist inserts absorb any shocks you can throw at them.
The finest D-Tec in your Outerwear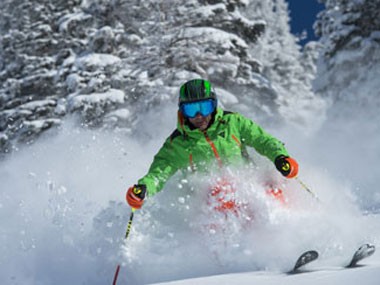 Finish off your outfit by slipping on some Dainese snowwear and technical base layers over your protectors and pads. The D-Tec Center is always working hard to innovate on the clothing front. Dainese jackets and pants come equipped with fabrics like Gore-Tex®, PrimaLoft® and their very own D-Dry membrane®, making them warm, wind and waterproof and totally breathable. They also use Techno Microfleece for their base layers – guaranteed to keep you warm and dry on the mountain.

Blue Tomato care about your safety – so do Dainese. Stay Safe!