At Bern everything revolves around your head!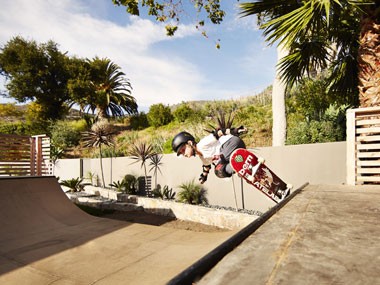 Bern Unlimited is an action sports lifestyle company that specializes in helmets and protective clothing for non-motorized sports. Here everyone can find the right "all season" helmet for their individual personality and style. Whether it's skating, snowboarding, skiing, biking or wakeboarding - with its new designs, technologies and developments: Bern is in the lead!

The mission of this brand, founded in Massachusetts, 2004, is clear: All of its products improve your performance, comfort, quality and overall experience whilst enjoying the sport you love. The brainchild behind the label is Dennis Leedom. This action sports enthusiast was annoyed at having to use different helmets for different sports. His vision was to develop an adaptable helmet that could be used for all kinds of exercise, and the proof of it lies in its success!




A helmet for action sports – every day and every where

All of the brands on the market offer helmet visors, but its only here that you'll find the original. All Bern visors are interchangeable and customizable to suit any weather and conditions. Bern is the first brand to make specific shell fit system models for both men and women: Larger shell sizes with angular lines for men and smaller shell sizes with softer lines for women.

One major innovation by Bern is varied shell fillings. You can choose between four different kinds: The carbon fibre filling provides an extra lightweight feel, the PVC micro shell Zip Mold liquid is used for the thinnest profile helmet, the ABS shell is aligned with EPS foam, and the fourth option is an ABS shell with Brock foam, which is an ideal moisture wicking material.



Bern and corporate social responsibility (CSR)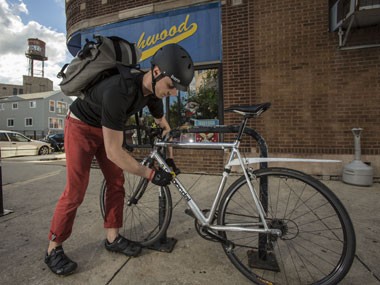 The brand's helmet specialists not only advocate protecting your head, but also quite a few non-profit organizations. The label's support of "Claws for a Cause", "The New York Bicycle Messenger Foundation", "1000 bikes", "The Ian Tilman Foundation", "Grease Not Grass" and "Grind For Life" is not just important, but an essential part of the Bern company as a whole.



Pros love Bern

Without the active help of the staff and team athletes that stand behind the brand, it would probably be impossible for Bern to prove itself as an international brand. Since 2006 Bern has had a large team of wakeboarders (H2O), free skiers, snowboarders, skaters, longboarders, BMX riders, mountain bikers and urban riders. With well-known athletes, such as Henrik Harlaut, they help promote the high quality of the label even more.