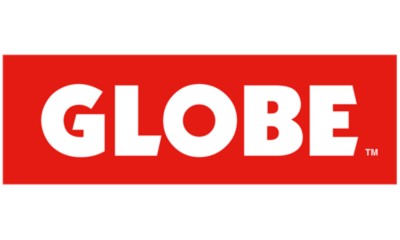 Globe
Slant Inverted 150mm Truck
Delivery time

14 to 17 business days
The Slant Inverted Truck by Globe.
High Quality Slant Inverted Trucks
Features:
+ Feature Reversible 50/54 Degree Hangers
+ They Come At 50 Degrees For Stability At High Speeds
+ Flip The Hanger Over To 54 Degrees For Even Tighter Turns
ATTENTION! Skate trucks are sold separately. For a pair of trucks please choose two.
Attributes
Article number:

206314

Gender:

Kids:

Material Specification:

metal

Truck Width:

5.9

The outer width of the truck incl. the pin that holds the wheels. The truck width should approx. match the deck width. 1 inch = 2,54 cm

Hanger Width:

5.9 inch

Width of the main part of the truck, without the pins. 1 inch = 2,54 cm
About Globe
What started out as a skateboard import business in Melbourne in the late '70s is now one of the biggest players on the skateboard market. Known for their "true to the roots" skate shoes, Globe have taken generations of skaters to heart and progressed alongside with them. With a longstanding tradition of supporting actions such as Go Skateboarding Day and helping to improve the quality of skate parks in Australia, Globe are as dedicated as they are hungry.
You might also like