Our Social Commitment
Don't you feel the same? Sometimes life rushes by. You're caught in a never ending loop of rush hours, work stress and plain day-to-day life. And it happens way too quick to lose track of the things that actually matter.
In times of refugee crisis, environmental problems and global warming it's important to stick together. Even the smallest things can make a change and remind the people affected, that they are not alone.
We from Blue Tomato love our lifestyle and know how to appreciate nature and the humans, who make our life so unique and precious. No matter how easy it is to get distracted, we don't want to lose sight of what's happening around us. That's why we support projects, which are making changes, which are strengthening our community and which are taking care of our beloved world.
Protect our Winters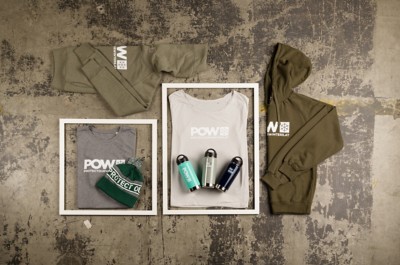 POW
Summer temperatures in December let us tremble in fear. Where are the in winter anticipated heaps of snow ?
POW stands not only for fluffy, spraying snow, for which most of us would do a lot to ski or board in, but it is also an organisation fighting against climate change, in order to be able to experience some amazing powder days in the future as well. Have a look here if you want to know what Blue Tomato contributes to POW and what you as an enthusiastic skier or snowboarder can do to protect our winters: Protect Our Winters
Skeleton Sea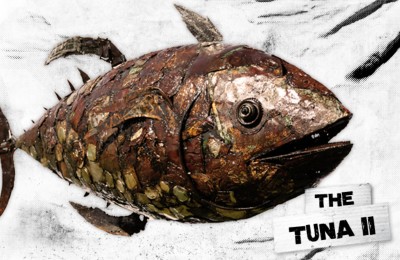 Skeleton Sea
Bright sunshine, white sandy beaches and perfect waves – a brilliant surfing day, if there wouldn't be empty bottles, cans or plastic bags floating lonely in the sea or loafing at the beach. Because we from Blue Tomato prefer taking our boards into a clean line up and clear water, we support the philosophy from Skeleton Sea Project: Keep your Oceans Clean.
Gorilla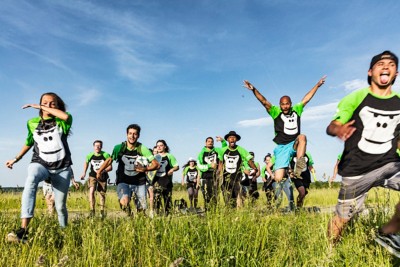 Gorilla
Sport and healthy nutrition are boring? Absolutely not! Through freestyle sports, such as skateboarding, snowboarding, breakdancing, and cooking workshops, GORILLA motivates children, teenagers and young adults with lots of fun to a healthy lifestyle! We from Blue Tomato are thrilled and you?
Get to know GORILLA and give your life more Uga-Uga: Gorilla
#refugeeswelcome

refugeeswelcome
While for us snowboarders and skiers the winterseason means looking foward to snow and great powderlines, for other people it implies the hardest time of the year. At freezing temperatures, wetness and wind they have to spend their days and nights outside on the streets.
Too many people just look away and hurry past. NOT US! Blue Tomato launches in the wintersaison 2014 the project "Support Your Local Homeless".
In the shops, a Blue Tomato Bin was installed, where you could throw in your old jacket in order to get a 20€ voucher. Thanks to your help the project was a total sucess.
"Unbelievable how many people gave us their jackets. I am so happy that we did this project. And that we helped other people with it." – Shop employee Vienna.
Due to the current situation, the project was changed true to the motto "refugees welcome". Your clothing donations have been forwarded to our caritative partners, in order to help refugees.
Boardsports don't know any boundaries, we from Blue Tomato neither. #refugeeswelcome
Donation - St. Anna Kinderhospital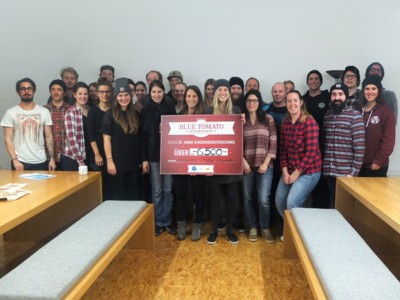 The busy elves with their christmas present / St. Anna Childrenhospital
Snowball fights, self built kickers and crazy forest trails – the winter is a big playground for kids.
However not for all. For some steril hospital walls and their sick-beds are the only white they see. Severe illnesses rob them of their childhood. Romping about, standing on a skateboard or snowboarding are wishful thoughts for these kids.
We want to change that. We want to answer these wishes and raise a smile on the small faces.
This is why we played Santa Clause. At our internal Christmas party we organized, in cooperation with our partners and brands, which provided prizes, a tombola. The avail has been doubled by Blue Tomato and donated to St. Anna Children hospital for their children cancer aid.
A christmasy, blue present. Thanks to all our elves!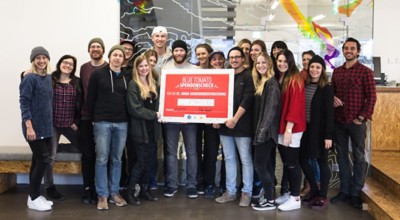 Christmas present 2016 for the St. Anna Children's Cancer Research
In 2016 we continued our staff tombola and are very excited about being able to support the St. Anna Children's Cancer Research with another impressive sum.
Thanks again to every colleague for buying tickets and to all of our generous partners for the amazing prizes!