Reell Denim - Hardcore Trousers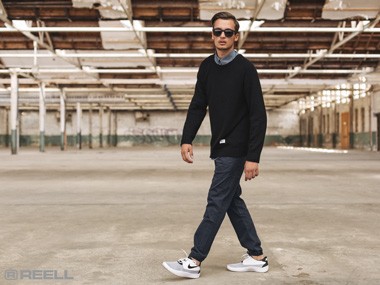 Reell have been designing innovative, authentic, down-the-line products for more than 15 years, but have never felt the need to boast about it or scream their name into the void. Reell constantly reinvent themselves, spanning the whole spectrum from slim to baggy fit, cargo pants to chinos. They roll with the changes in the market, interpreting new trends in their own unique way.

The brains behind the international brand are Evert Jan De Looze and Ben Klaasen, two guys who ran their own skate shops in late 1990's Holland and Germany. Their understated yet clever designs have always been well received in the skate scene and their product line extends way past jeans to other core products like shorts, t-shirts, sweater, belts and caps. Honest prices and high quality products are Reell's backbone and they bring out two new collections of pants, tops and accessories every year. Their inspiration comes from all over and they and their products inspire many more, including a number of selected skaters, mountain bikers, musicians and artists who are supported by the brand. Their products are available in around 400 shops in over 16 countries and the list is constantly growing.


Flex Denim - It's All about Freedom of Movement

Reell has designed a gently elastic fabric that totally unrestricted freedom of movement, whether you're on a board, bmx, or just lounging about on the sofa. Their pants come in a range of different fits - super slim, slim tapered, slim fit, tapered, straight, loose, cargo, chino, jogger and reflex- so you're bound to find something to your liking.


Reell Reflex - The Ultimate Combination of Sports and Leisure Wear.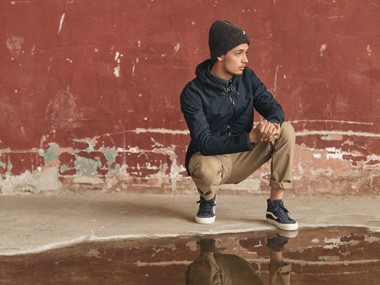 Sporty and casual at the same time, these revolutionary pants will do much more than just show off your sneakers and skate shoes. Made with flexible, wear-resistant fabric, these pants will make you feel like you can do anything. Riding a bike gets a whole lot easier as you don't have to worry about getting your jeans caught in the chain. Discover the innovation, make the most of the unexpected, and make Reell Reflex a part of your wardrobe. Comfortable, on-trend and casual, there's no doubt these jeans are winners.


Support Outside the Sports scene

Reell don't just support athletes, but musicians too. Their roster includes the likes of Icicle, Alix Perez, Dog Eat Dog, Ignite, Lenzman and many more. Icicle, also known as Jeroen Snik, is known for his sophisticated sound - whether drum and bass, dubstep or techno, everything he produces is musical gold dust. Jeroen is an integral part of the British label Shogun Audio and has his own show on Rinse FM.

Find all the new tech and products from the skate brand Reell's latest collection at Blue Tomato