HUF: A SELF-MADE MAN ROLLS ONTO THE SKATER SCENE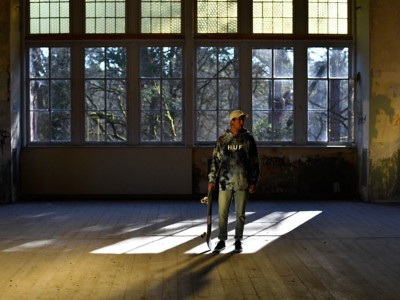 When Keith Hufnagel shot onto the streets of New York on his skateboard in the late 1980s, it was anything but ordinary. Back then skateboarding, punk rock and hip hop, were the counterculture of the outsiders, misunderstood by the masses. In 1992, the young Wilde moved to Los Angeles, took his career into his own hands, found some supporters and turned pro. Thanks to the support he received, Hufnagel travelled all around the world. To give something back, he opened a small boutique in San Francisco. His aim? To unite the most esteemed brands that the skateboarding, streetwear and sneaker community had to offer, all under one roof. Hufnagel christened the shop HUF. He quickly became known as THE address for hard-to-find items.


HUF HOODIES, T-SHIRTS, SOCKS – STYLISH AND FUNCTIONAL
"Go out and create your own future - do it yourself, do it in style". With this credo, HUF has reached beyond the borders of America. Meanwhile, HUF products are not only to be found in other shops in Los Angeles, New York and Japan, they have long conquered the rest of the world too. Craft skills, timeless design, modern, stylish and functional details, collaborations with artists, photographers, musicians and people from the scene - this is the recipe for success. We're won over! That's why at Blue Tomato we have more than a few of HUF's best-loved items: hoodies with kangaroo pockets. Various wind and waterproof jackets. Long and short-sleeve T-shirts with Snoopy and Cocktail Hour prints in crystal wash finishes and dyed looks. And then there are HUF socks, with reinforced heels and toes to 'wrap up' skaters' feet comfortably and stylishly.


WHAT'S NEXT FOR HUF? THE PINK PANTHER!
Collaborations are as much a part of HUF as their three-letter logo. This one is bestially good. The Pink Panther caused a furore in the eponymous US feature film series - after all, he was always one step ahead of Paris police inspector Jacques Clouseau. And now, he is once again at the forefront, visually, at least, with HUF's garments and accessories Best of all, the pink cat has been chosen to help with a charity mission. The sale proceeds go to the 'Keep A Breast Foundation', which supports young women suffering from breast cancer.