Two letters for action sports – DC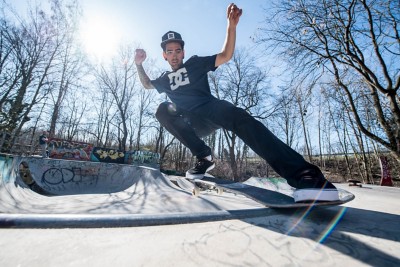 DC has always stood for one thing: action! Their roots lie in skateboarding. Founders Ken Block and Damon Way have been providing the scene with stylish clothes and sick gear since 1993. The company grew from the idea to create skate shoes that concentrated more on what skaters needed. Since 2004, DC has been a part of the Quiksilver group and have been working hard on their styles. But not only for skaters.

Shoes, trousers, tops and accessories, swimwear, snowwear and streetwear all belong to DC's specialties. The brand has also has a great boys' streetwear collection for young skaters. Their many years of experience and the competence of their team is apparent in their collections – functionality, quality, and the perfect dose of style are all a requirement.

Welcome to the DC Shoes Team!
An important part of the brand is its team riders. That's why they have been carefully chosen, but are also actively supported. A large part of every collection is created in co-operation with the pros and is dedicated to them.

They come from different sports that all have one thing in common: action. The riders fall in to the categories skateboard, BMX, snowboard, surf and motocross.
The skateboarding pros include bangers such as Rob Dyrdek, Nyjah Huston and Wes Kramer. The snowboarding discipline includes Travis Rice, Devun Walsh and Torstein Horgmo. Motocross is represented by Travis Pastrana, Ken Block and Danny Way.

Get on your board
… but only with the appropriate shoes, please. Whether you skateboard or snowboard, DC Shoes has some great models for you. That's their core, after all. Their skate shoes are known across the world for a reason. The quality of DC shoes speaks for itself.

They place particular importance on impact absorption, protection and comfortable wear. Some of the DC technologies include:

ImpactS
Airbag
Super Suede
PSI+Flex
Unilite
ImpactG
ImpactFX
Performalite
Dynamic Grip Technology.
Thanks to all these DC Shoes technologies, you can enjoy longer sessions and your feet will hurt a lot less.
When the mountain calls for you and your snowboard…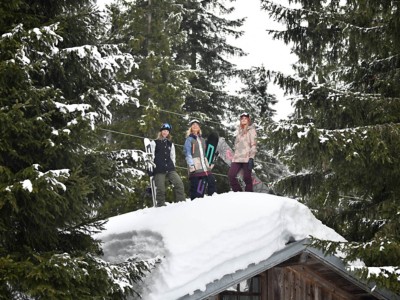 … DC is the way to go. From snowboards, boots, trousers and jackets, you'll find everything you need! DC takes special care with its snowboard boots to ensure that your foot will fit in the boot liner perfectly. This is done through:

A slimmer construction
A shorter instep
An anatomically correct design
J-shaped strengthening stripes
The sole, outer, vents and closure systems are well thought-out and high quality.
Just as much thought goes into the
snowboards
by DC. Starting from the top sheet all the way to the base, everything has been designed and optimised to the smallest detail.
Which type of riding you prefer is completely up to you. From
Micro Camber
and
Anti-
and
Lock&Loaded
all the way to
traditional camber
, they've got it down. A Camber Core, no top sheet and a shorter tip and tail enhance your board feel in the snow.
Let's not forget the right
outerwear,
including
snowboard jackets
and baselayers for men, women and children. You can choose the perfect outfit from different fits and warmth levels for all types of weather – whether you need beanies, gloves or socks.
Enough of the physical training

DC has stretched out to other areas and won't stop for anything. They keep working forwards, developing themselves and creating new things. Together with selected artists from the music and art scenes, they have run some interesting projects and co-operations. This is always reflected in their products in some way or the other.

If you would also like to get yourself some new DC gear, just explore their huge selection at Blue Tomato!