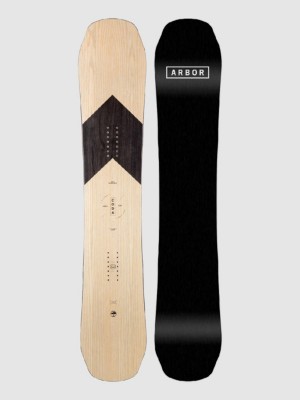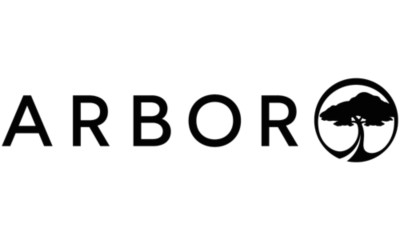 Arbor
Coda Camber 164 Splitboard
A COMFORTABLE, SAFE ASCENT AND A POWERFUL DESCENT
The Arbor Coda Splitboard is the essential tool for a comfortable ascent and a powerful descent when touring outside the resort. It gives you reactive grip and aggressive downhill performance while riding the new version of Coda Splitboards' System Camber. 

Riding style
The Arbor Coda Camber offers you an aggresive camber for safe ascents and powerful descents. The backcountry is its home. 

Shape
The Mountain Twin Shape was made for stability, float and fun. Runs that are peppered with freestyle elements are just as much fun as a steep north face. 

Profile
The System Camber comes in a parabolic shape. Between the bindings the camber is very pronounced and it runs out a little softer on tip and tail. This gives you incredible edge hold while preventing the nose from sinking in deep powder. 
Grip Tech creates additional heel and toe contact points that dramatically improve edge control on snow and ice. The design creates a more ergonomic and direct connection to the snow for significantly improved handling and response time. The additional contact points provide even more edge control.

Flex
The stiff flex (7 out of 10) makes this splitboard a big mountain machine. It delivers, in the truest sense of the word, what it promises. 

Construction
The Highland Split Core is Arbor's highly versatile FSC certified core, with added insert and centerline components for a premium splitboard.
Arbor uses Bio-Plastic topsheet, one of the materials they use in their quest to eliminate harmful petroleum-based plastics from the production cycle. Made from castor oil, this eco-topsheet is extremely durable and water resistant.
Mixed glassing is a triax-over-biax lay-up best suited for versatility on the mountain. Pow, backcountry, groomers, jumps & more are the perfect application. 
This splitboard comes with a fast, dense sintered base.
Two carbon fibre uprights running from tip and tail to just behind the inserts provide extra grip on landing and pop for even better backcountry performance.
A 360 degree fully wrapped sidewall that eliminates the need for tip fill while effectively holding the entire snowboard together and recycled steel edges embody two of Arbor's core values: quality and sustainability.
The bio-resin used also reduces the carbon footprint by up to 40 % compared to a petroleum-based equivalent.
The Wend Natural Wax offers your new splitboard the best care right from the factory.
Tip and tail contact points on all Arbor snowboards are pre-machined to ensure cant-free riding.
The Coda Camber comes with Karakoram UltraClips. They are powerful, easier to use and lighter. Once connected, the UltraClip completely restricts the splitboard's seam to eliminate seam rattle, seam shear and seam roll. The lever also locks in the touring position to prevent unwanted movement during ascent.


Attributes
Manufactured in a more eco-friendly way

Contains sustainable materials, such as organic or recycled materials

Best edge control and powerful carving

More float in powder and versatile all-mountain riding
Article number:

650196

Riding Style:

Riding Level:

Stiffness:

6

Flex:

Medium

Pro Rider:

Charles Reid

Country of production:

Dubai

Gender:

Men

Material Specification:

material mix

Material specifications according to manufacturer, subject to change.

Eco:

Recycled materials
More sustainable

Base:

Premium base

Extruded: low maintenance and extremely durable, ideal for jibbers and weekend shredders
Sintered: hard and fast, but a little higher maintenance, the best choice for powder
Premium: highest quality and speed with carbon/graphite additives

Length (cm):

164 cm

Sidecut Radius:

9.1 / 8.2 / 9.1 m

The smaller the radius, the better the turning ability. A large radius brings a smoother ride at high speeds.

Running Length:

124.4 cm

The part of the edge that has contact to the snow. Shorter=agile, longer=more control

Nose Width:

30 cm

Waist Width:

25.5 cm

Tail width:

30 cm

Nose length:

22.8 cm

Tail Length:

21.8 cm

Stance:

48.3cm / 63.5cm

Minimum - maximum stance width

Core:

Poplar / Paulownia Blend

Rider Weight:

63kg / 110kg

Snowboard width:

Regular
Features
Mountain Twin shape
System Camber
Grip Tech 
Highland Split core 
FSC certified core
Bio-Plastic topsheet
Triax-over-biax lay-up
Carbon fibre uprights
360 degree fully sheathed sidewall
Bio resin 
Wend Natural Wax 
Karakoram Ultra Clips
Sintered base
About Arbor
Arbor is seriously committed to building ridable and wearable products made from the best possible materials. Taking the environment into account along the way, they set in place "Returning Roots". A program which helps to protect and restore forests and gives back to the planet, the people and places that make it possible for us all to skate, snowboard, and surf. Materials, shaping, art, and design come together beautifully in every aspect of Arbors handmade products.