There are three parks at Stuhleck snow park. Low and beginner-friendly boxes and rails enable the first slides, which makes the beginner park a great place for beginners as well as advanced riders. Below the W11 restaurant is Lakeview Park, which appeals to advanced and pros through its creative and playful obstacles. More rails and creative jib obstacles offer many possible combinations and the view is perfect for filming and taking pictures! Due to the perfect freestyle mix of the Blue Tomato Park, you got an excellent spot to learn new tricks and improve your skills, as well as enjoy your day to the fullest. With great flood light, you have the opportunity to ride the park while night slope opening hours.
SETUP
Beginner Park
Kicker Line
Butter Pipe
Double Kinked Rail
Donkey Rail
Flat Rail
High Rail
Flat Down Rail
Lake View Park
Metal Pipeslide
Rainbow Box
Creeper Box
Downrail
Corner
Knuckle
London Gap

Blue Tomato Park
Kicker Line
Wellenbahn
Butter Box
Straight Box
Straight Rail
Down Rail
IMPRESSIONS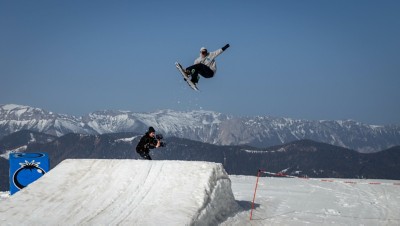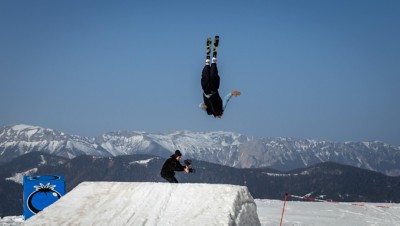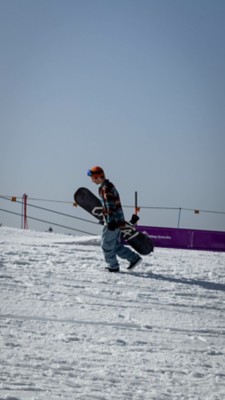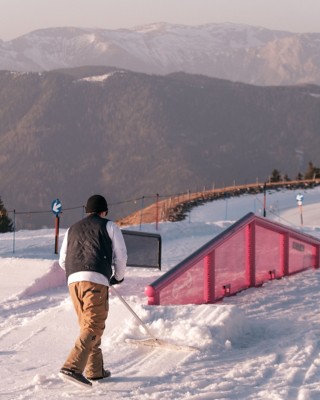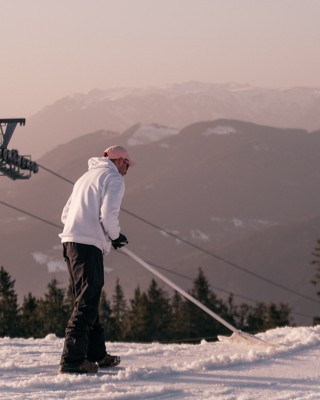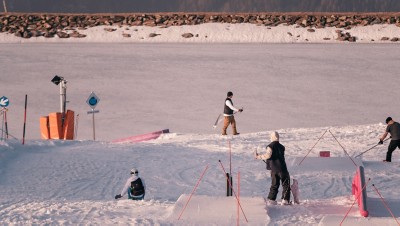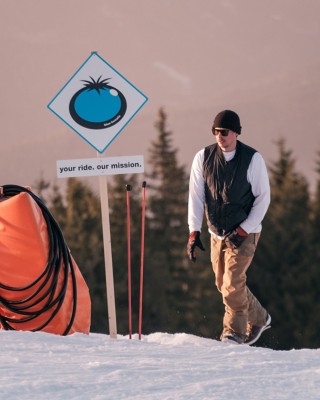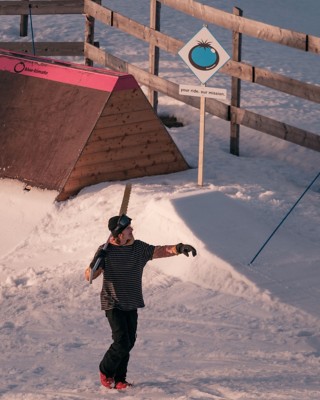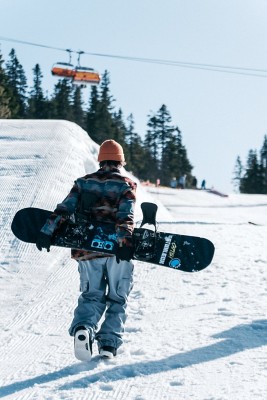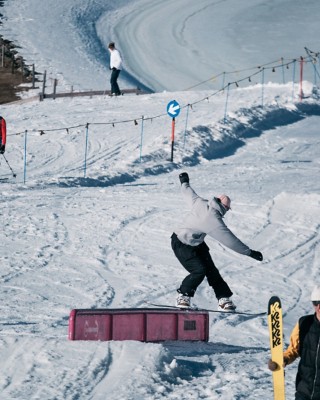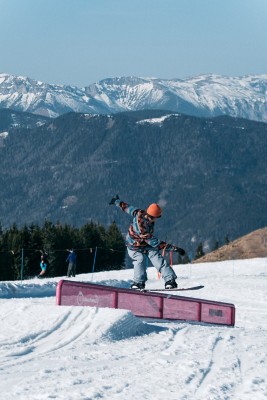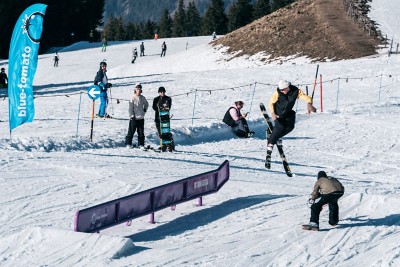 DIRECTIONS
At 1782 m the Stuhleck is the highest elevation in the Fischbach Alps. The Stuhleck is located around 100 km from Vienna and Graz and can be easily reached by car, train or bus in about an hour.
The gondola takes you up and directly at the exit of the Promibahn you will find the Blue Tomato Snowpark Stuhleck.
Find more Information about Blue Tomato Snowpark Stuhleck and upcoming events here und on their Instagram and Facebook.