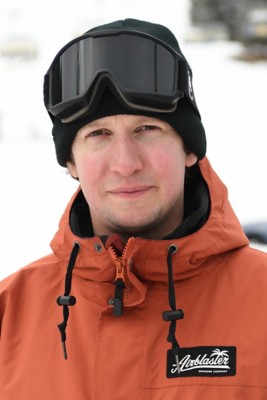 One of the best allround snowboard bindings
of Jascha, Blue Tomato Shop Amsterdam, Blue Tomato, 4 Jan 2021
As an allround/freestyle snowboarder, I'm looking to purchase a binding that fits all my needs. It needs to perform on every type of terrain regarding flexability, stability and damping, while being comfortable at the same time. With me being 180cm tall, 80kg and having size US 11.0 boots, Large is the size for me. Being able to adjust the binding on every aspect, it will fit like a glove!

I've been riding the Union Force binding for 6 years now. The reason why I'm choosing this model every time is because its pretty much the most versatile model in the Union line-up. Whether I'm riding groomers, hitting the park or spending my day knee deep in powder, it never dissapoints. The updated straps of the Union Force have a better fit which gives more comfortability when strapping in and riding, while still delivering the great performance that I'm used to with this model.

Looking for an allround binding that performs on every type of terrain? You can't go wrong with the Union Force.
About me:
Hi, I am Jascha and have worked at Blue Tomato for 2 years. I am a Snowboarder with over 17 years of experience, mainly riding All-Mountain. I am 180 tall and I bought this product in size Large .