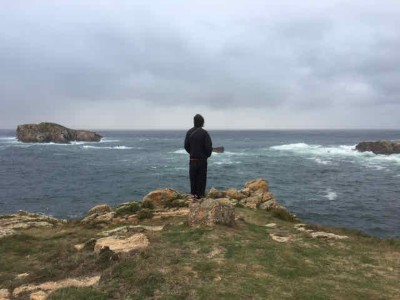 Powder to the People!
of Stefan, Blue Tomato Shop Wien, Blue Tomato, 24 May 2023
Ich bin generell viel im Funpark unterwegs und wollte deshalb ein freestyle taugliches Splitboard um keine Kompromisse machen zu müssen. Klar, das Rome Uprise Split ist kein Powder Cruiser mit Fish Tail aber leider sind die Tage mit echt viel Neuschnee ja selten geworden und mit diesem Brett hat man auch bei schlechteren Bedingungen Spaß am Berg.

Der Flex ist meiner Meinung
nach nicht zu Hart, vielleicht ein bisschen weicher als das Jones Solution und definitiv weicher als viele andere lange Powder Latten, das war mir wichtig um beim Abfahren flexibel zu bleiben und kleine Side Hits mitzunehmen oder auch für Butter Turns. Es gibt Splitboarder die wahrscheinlich behaupten würden dass das Brett zu weich sei, das sind aber meiner Meinung nach meistens diejenigen die den meisten Spaß beim Hochlaufen haben und das Abfahren eher nur als Pflichtprogramm sehen - bei mir ist das genau umgekehrt.

Ich habe die Größe 162 gewählt obwohl ich nur knapp unter 70 Kilo auf die Waage bringe, für
noch mehr Freestlye Performance währe die kleinere Größe wahrscheinlich besser gewesen aber letztendlich wollte ich dann doch auch viel Auftrieb wenn mal richtig Powder kommt und dabei richtig Gas geben können.
About me:
Ich bin Stefan und arbeite seit 0,5 Jahren bei Blue Tomato. Schon über 22 Jahre lang ist meine große Leidenschaft das Snowboarden. Mein liebster Riding Style ist Freestyle. Ich bin 185 groß und habe dieses Produkt in der Größe 162 gekauft.