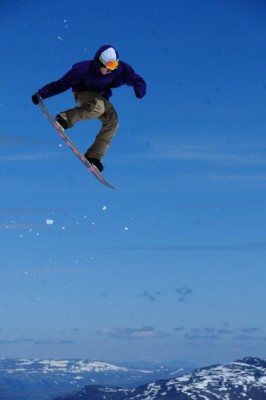 All around bib
of Erik, Blue Tomato Shop Oslo, Blue Tomato, 3 Apr 2023
I haven't tried a lot of bibs through my years of riding, but I was getting tired of pants digging into my hips and snow into my hoodie. And one day I had enough.

Luckily I came by this from Burton. It has a nice loose tapered fit to it, so it's right smack in the middle of slim and loose fit. I have gotten to test this on one of the coldest days this year and I wasn't cold at all, even tho this is a shell bib with no insulation.
The Gore-Tex in it works really nice as well, keeping me dry and comfy.

This bib works as good in the park as it does in the pow on those heavy snow days. And since it is a bib, you don't have to worry about snow getting everywhere when you crash.
About me:
I am Erik and have worked at Blue Tomato for 2 years. I am a Snowboarder with over 25 years of experience, mainly riding All-Mountain. I am 182 tall and I bought this product in size M .