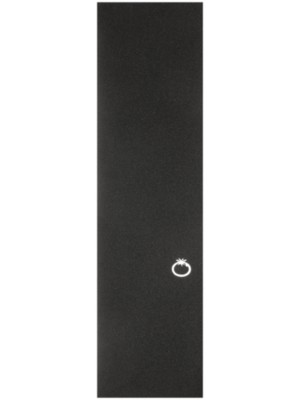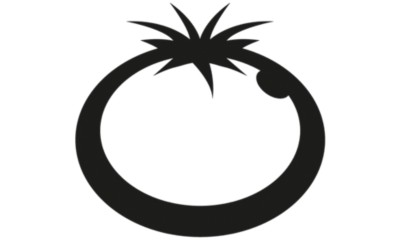 Blue Tomato
Griptape
Delivery time

only 3 to 5 business days
Blue Tomato Griptape
Our collection for you.
Attributes
Article number:

459968

Gender:
Features
Size: 33'' x 9'' (84 x 23 cm)
Embossed Blue Tomato Logo
High-quality grip with a durable adhesive surface 
How do like the product? Your feedback is important to us.
Blue tomato Grip
of Edward , 26 Jun 2023
Not grippy enough rolled my ankle in one sesh
Hole After 6min of session
of Dorian, 26 Mar 2023
Horrible griptape, I missed a kickflip and now there is a hole in the center of the nose...
of , Blue Tomato, 29 Mar 2023
Hey Dorian, thank you for your feedback. Could you please also send es some photos so we can check this? Please also send us your order number.
Thank you,
Best Regards,
Boris,
BT CUSTOMER SERVICE
Griptape
of Ivo, 1 Mar 2019
Good grip, bit milder than Jessup but grips well
Very good quality
of Luigi, 30 Oct 2019
Standard and good quality griptape. It's a shame that has the blue tomato's logo inlay in a corner but they gave it to me for free in a offer so I can't pretend that much. It does perfectly his job and i have no bubbles on my deck. Thanks Blue Tomato
Nice surprise
of Ignace, 1 Jul 2019
Is free grip so I was expecting a crappy one but I was pleasently surprised since is pretty much the same thing as Mob. I would give 5 starts but that horrible tomato cut doesn't let me.
Goed grip
of Leroy, 23 Jul 2023
Het grip is naar mijn idee erg goed.
Het heeft voldoende grip, maar niet teveel.
Wat ik zelf erg prettig vind
cheap stuff
of davide, 19 Jul 2023
i think i'm gonna use the griptape on the stairs in my garden, let see if can prevent me to fall. Just a the touch feels gone...
Immer gut
of Martin, 30 Jun 2023
Sehr gutes und stabiles GRIP. Tut was es soll ;)
sehr gut
of Patricia, 8 May 2023
das geiptape ist perfekt für den preis das coole tomaten detail ist super es macht das griptape nicht so langweilig und es gibt verschiedene möglichkeiten wie man es benutzt für den preis kann man nicht mehr erwarten und ist auch top!
IMBALLO AD MENTULA CANIS
of Fabio, 2 Apr 2023
Il prodotto è buono ma l'imballo per la spedizione era fatto malissimo. Una scatola enorme per due truk e il grip. I truks liberi di sballottolare a destra e a manca in alcuni punti hanno rovinato il grip. Inoltre un bulloncino dei truks si è svidato e due rondelle sono andate perse, fuoriuscite da un angolo logoro del pacco.
Per la prossima volta imballate meglio.

Geiles grip
of Joshua, 15 Feb 2022
Kann man nicht viel zu sagen. Ist schön schlicht gehalten umd hält sich auch gut
Lässt sich dank der feinen Lochung gut aufkleben
of David, 28 Mar 2020
Top Griptape, die Tomate aufzukleben fand ich ein wenig fummelig, hat aber geklappt und hält auch immer noch gut.

Der Grip war Anfangs stark, hat dann doch rasch etwas nachgelassen. Es fängt halt schon schnell Schmutz ein. Ist aber nach 4-5 Monaten immer noch gut genug zum Skaten. Kann mich also nicht beklagen. Für den Preis und auch sonst gutes Griptape.
Top
of Miguel, 30 Aug 2021
Deviam mandar mais stickers kkk
ottima
of Riccardo, 4 Jul 2021
grip di buona qualità

can you help me?
of joose, 6 May 2021
I am a beginner and i dont know what does the size UNI mean? is it big enough for size 8.0 deck? I would be so thankful if someone could help me.
of , Blue Tomato, 19 May 2021
Hello,
In this case Uni does not refer to a specific size but rather that there is just one size of that article.
The Grip is 9" wide which means it is big enough for an 8" deck.
Thank you!
Regards
Blue Tomato Customer Service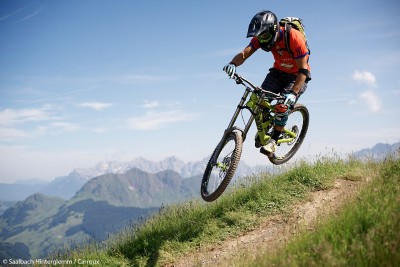 Toller Grip
of ichbineinlangernameundnochvieeeeeellänger, 4 Oct 2017
Material ist gut und das geprägte Logo finde ich persönlich echt nice! 5 Sterne, aber was ist schon perfekt ;)
Grip tape
of Tycho, 7 Jul 2019
Het is een goed starter griptape en erg mooi
Echt gut
of Tom, 27 May 2018
Das Griptape ist echt gut. Es passt nur nicht zu meine grünen Backer Skateboard. aber top Qualität für das Geld.
Top
of Valentino, 15 Aug 2019
Top
Ottima qualità
of Simone, 1 Jan 2020
Ottima qualità e durata, facile da applicare
Super grippy.
of Giulio, 21 Jul 2019
Very coarse and durable in the centre of the board, less on the edges. The Tomato logo is cut in, very nice!
good grip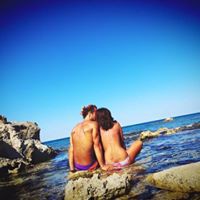 Good grip
of Ga, 20 Jan 2019
No many words but this bluetomato grip tape is good, not really scratchy like the other new. Anyway good grip quality for free
One timer
of Ville-Veikko, 3 Aug 2018
I love your shop, but this griptape was an one timer.
Review
of Boris, Blue Tomato, 30 Aug 2018
Hi Ville-Veikko, we would like to apologize if you experienced problems with this grip tape. Can you please give info what happened? Thank you and sorry for the inconveniences! Best Regards, Boris, BT CUSTOMER SERVICE
gud
of Lucas, 18 Jun 2018
gud
as usual
of Jose, 17 May 2018
as usual
griptape
of galus1, 22 Jan 2018
Pretty good.
good griptape
of Juuso, 21 Dec 2017
right amount of grip and it last really long time!
Nicht schön ...
of Oliver, 17 Oct 2017
Wollte es aufkleben trotz des komischen blue tomato logos aber es passt erstens nicht zur farbe meines decks und zweitens ist die tomate nicht schön sondern extrem schlecht geschnitten und ne verwordackelte tomate will ich nicht auf meiner oberseite haben die ich immer sehe wenn ich fahre... Hättet ihr ne dezente blaue tomate drauf drucken lassen hätte ich gerne etwas werbung für euch gemacht, aber so aber will bzw würde ich es nicht aufkleben habs wieder runter geholt und wird im müllanden , leider !! Weil eben so schlecht ausgeschnitten ... Schade, hätte mich über ein blue tomato grip tape gefreut!
of , Blue Tomato, 23 Mar 2018
Hi! Es tut uns leid, falls das Logo nicht richtig aufgedruckt ist. Könntest du uns bitte ein paar Fotos vom Griptape zusenden? Sorry für die Unannehmlichkeiten! Liebe Grüße, Boris, BT CUSTOMER SERVICE
Order Unknown
of Basilio, 23 Aug 2017
You can't communicate with them as I rate my products but I don't have at home at the moment do not give me good vibes My order is in progress and should be ready
of , Blue Tomato, 23 Mar 2018
Hi! On your wish we canceled your order. I am sure that it will work out next time! Best Regards, Boris, BT CUSTOMER SERVICE
About Blue Tomato
Constantly inspired by brands we carry, we wanted to branch out and create a small line of Blue Tomato specific streetwear. Inspired by skateboarding surfing, snowboarding, and skiing which are the things we love most dearly. Take a piece of our passion with you on your next adventure and enjoy exploring the wonders of the beautiful world around us.