Keep Your Hands Free for the Important Things in Life
Everyone knows the backpack we're talking about - it's a cult classic. A backpack trusted by generation after generation. Whether out hiking, in school, or off on an adventure, we all had a friend who owned a classic Eastpak backpack.

Eastpak's story is over 60 years old. In 1952 Monte Goldman founded "Eastern Canvas Products Inc." to equip the US army with functional, indestructible bags. It wasn't long before college kids discovered how practical their backpacks really were. They began to use military equipment to transport their books from A to B. These backpacks did so well on students' shoulders that it only took a year for Eastpak to release the even more popular Daypack. When Monte Goldman's son Mark joined the company in 1976, the brand Eastpak that we know today was truly born.

MORE THAN JUST A BACKPACK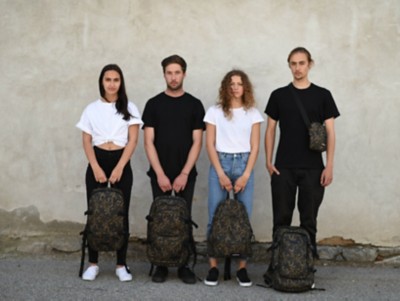 They'll carry your laptop, books and anything else you need day to day. The classic Eastpak has seen it's family grow over the years to include the Padded Pak'r, the Wyoming and the Hutson. Got a festival or city trip coming up? Check out the Springer shoulder bags. Or are you just getting ready for your next big adventure? Because Eastpak have a huge selection of travel bags to help you get around, like the Tranverz travel bag. No matter how long or short the trip, whether it's a city break or a day out, Eastpak has the right pack for you.

PIONEERS OF THE BAG
It's the subtle details that make these bags the legends they are. Eastpak were the first to bring bright colours and prints to the bag market and make your days that little bit brighter. Eastpak realised how much of a drag it is having to schlep your travel bag around so they added wheels to a soft travel bag so you can travel around and experience the world without wasting your energy.
Robust materials make these top quality bags ultra durable. In fact, Eastpak offer a 30-year guarantee on every product.

THE MOTTO: BE CREATIVE AND SUPPORT EACH OTHER
Eastpak doesn't just look out for students and the military. Their Eastpak Artist Studio collaborations feature the work of some of the world's most creative minds, turning classic models like the Padded Pak'r into true masterpieces. The first collab featured Designers Against AIDS. The brand supports bands, artists and athletes around the world.

We love Eastpak bags and accessories just as much as they were loved 40 years ago. Let an Eastpak backpack take the load so you can concentrate on your next adventure - with Eastpak.