Streetwear - From the Streets to Our Wardrobes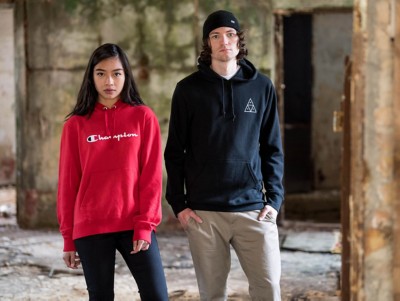 Streetwear is an American term that describes men and women's urban and sporting fashion. The fashion movement's roots lay in the Californian surf and skate scenes of the early 70's and arguably started with signature t-shirts from the skate brand Stussy. The movement was later inspired by urban art and music, particularly hip hop and punk rock whose influence is still felt today and it wasn't long before big sports brands like adidas Originals and Nike jumped on board. These days different streetwear trends pop up almost every other day in cities around the globe, with people dressing how they want to from New York to Berlin. Courtesy of social media channels like Instagram, styles can be shared instantaneously, inspiring young designers across the globe. After that initial spark it's on to the catwalk and into the world of street fashion. Eventually everything comes round full circle and the new trends make their way into shops and from there on to the streets. More and more brands are focusing on sustainability nowadays, making a point of using both recycled and recyclable materials and environmentally friendly manufacturing processes.


The Influence of Skateboarding, Surfing and Snowboarding on the Fashion World

Your typical skater wears jeans, a t-shirt, a hoodie, some sneakers and maybe a cap or beanie and brands like Vans, Volcom, DC and Element are experts when it comes to this kind of style. Surf labels like Billabong, Quiksilver, Rip Curl or O'Neill are known for their casual wear collections and top quality beachwear. The surf brands also have a huge range of skirts and dresses on offer - from plain to bright and patterned, you're sure to find something for the evening or a night out.

Over the last few years plenty of snowboard brands like Burton have extended their product ranges to include fresh, fashionable streetwear alongside their functional clothing. Whether it's a stylish parka or a lumberjack shirt, they have every base covered. For the ladies there's a whole collection of snuggly zip hoodies, long sleeve tops and sweet accessories such as leather handbags and purses. Brands like Roxy, RVCA and Nikita are aimed specifically at girls who love board sports and are some of the best places to look for the freshest street styles.


Pants - from Baggy to Skinny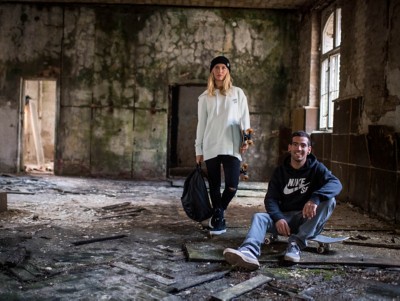 Fans of hip-hop will be pleased to know that its influence is still strong in the streetwear world. Baggy pants, shorts and all kinds of styled out accessories are going nowhere! More of an American football fan? Check out brands like New Era or Mitchell & Ness. But if it's the perfect pair of skinny jeans you're looking for, brands like Reell Jeans and other skateboard and snowboard brands are the places to look. Once you've found the right pants it's time to find your new shoes. Whether you're into sneakers, skate shoes, sandals or a classic pair of Converse, a pair of shoes can make or break your new t-shirt and jeans combo. For accessories look no further than brands like Nixon who make top quality watches to set off any outfit, as well as shoulder bags, headphones, sunglasses, belts, caps and scarves to top it all off.

Still not sure what your style is? Find your inspiration online or in store at Blue Tomato in the enormous selection of streetwear, accessories and shoes, from sneaker to skate shoe to sandal.