See and be seen with the right ski and snowboard goggles
The sun is shining and the snow is sparkling. It's a blue bird day like no other. You step into your skis and ease into those first few glorious turns on the piste. But something's wrong. The snow, which was shimmering so beautifully, is now blindingly bright and the previously stunning view of the mountain tops hurts to look at. If only you had the right ski goggles on, this all wouldn't have happened and you could enjoy the day to the fullest!


Ski goggles give you optimal eye protection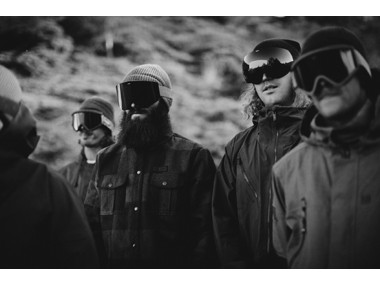 Conditions on the mountain can be incredibly changeable. What might start as a beautiful, sunny day can end in a blizzard. Your eyes are going to be challenged no matter how much time you spend on the piste and a pair of ski or snowboard goggles is the perfect way to protect them from the changing conditions. The lens takes care of the snow and sunshine, while the straps and frame take care of your comfort. Top brands like Oakley and Anon are constantly working away behind the scenes to develop new technologies to improve their goggles and give you a clearer view on the hill.


The things goggles can't do without
From straps to frames to lenses, all the materials used in a pair of ski goggles are chosen with your comfort in mind. You can adjust your goggle straps to customize your fit and frames are usually made of flexible, durable plastics which move and flex with you. What's more, goggles these days have lenses big enough not to limit your field of view. And for those who like things extra-large, many brands have a range of oversized goggles in their collections. It used to be that goggles suffered from fogging issues that would hinder your vision. These days goggles are fitted with ventilation systems with foam or plastic inserts around the frame to improve air circulation. They also come with an anti-fog coating - which does exactly what it says on the tin - or a dual lens system which creates a layer of warm air between the lenses to minimise condensation. And those are just a few features of modern goggles; the lenses themselves are packed with even more technology.


Keep a clear view with the right lenses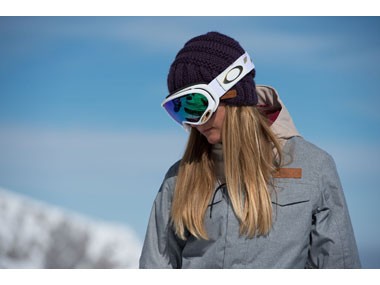 You shouldn't just pick your lens at random. The right lens can hugely improve your vision on the hill. If you can't decide on your own, various brands (like, Smith, Electric and Dragon) offer multiple lenses with their goggles, which are equipped with a lens change system or quick lens change system so you can adjust your goggles to the ever changing conditions. Replacement lenses are made with different levels of light transmission to suit different conditions, whether blue bird, overcast, or whiteout. If you can't figure out which lens is best for you, you might be better off getting two different lenses. And if you don't feel like changing your lenses all the time, some goggles come with self-adjusting lenses of which there are two types:

Transition lenses: These lenses change colour and light transmission according to light conditions
Prizm lenses: Designed by Oakley, these lenses break up light into its separate colours, enhancing only the colours you need for the weather conditions, thereby upping the contrast.
Polarised lenses
also increase the contrast, reflecting light from certain surfaces and not others, and are particularly useful in icy conditions as they make it easier to spot icy patches.
Not all lenses are equal: goggle lenses come in a few different varieties
It's not just light transmission that varies from lens to lens. They also come in different shapes: spherical and cylindrical. Spherical lenses are curved both horizontally and vertically to reduce dazzle. Cylindrical lenses are curved horizontally, but are flat along the vertical axis. This means your field of vision is slightly more restricted and dazzling light isn't absorbed quite as well.

These days all ski and snowboard lenses are equipped with 100 % UV protection to protect you from harmful UV rays. Mirrored lenses are even better, giving you a second layer of protection from the sun's rays. Mirrored lenses reflect sunlight, minimizing uncomfortable dazzle as well. Some goggle lenses also feature a scratch proof coating.


The cherry on top: ski and snowboard goggles with special features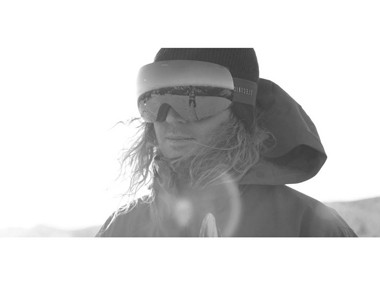 For anyone unsatisfied with all the standard features of their ski goggles, there are also a whole host of innovative technical features out there on the goggle market, including inbuilt HD cameras and GPS. These cool features do, however, come at a fair cost. Riders who like a good bit of action footage will love goggles with a built in HD camera that is also capable of taking slow motion videos.

GPS ski goggles give you a full range of stats and figures like your speed, jump height and vertical distance travelled. These goggles often feature a small heads-up display so you can keep up to date on your progress throughout the day.

Ski goggles are jam-packed with technology. So what are you waiting for? Check out the whole collection online in the Blue Tomato shop and get stoked for your next day on the mountain! See the whole picture!