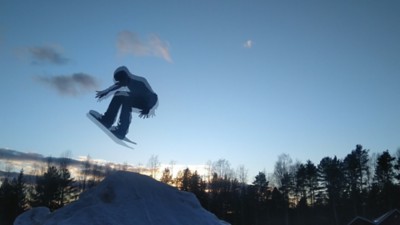 Sweet for streetwear
of Jussi, Blue Tomato Shop Helsinki, Blue Tomato, 5 Sep 2022
I chose this one to be my daily backpack in work and school. It is a vegan backpack which is nice. Also the backpack is water resistant, which is convenient for the laptop I have to carry around. It is ultimately been very comfortable and minimalistic. If you want a lot of pockets or to carry a skateboard, I would opt for the Element or Nike SB backpacks. It is also good looking for a backpack which I am not used to with my Aevor trip pack.

I certainly haven't used this backpack for not too long now, 3 months and I see as it would be new. I think the colors wont fade over the years because of the materials. However, it could wear down if you just toss the pack around and don't take care for it, which doesn't happen with some of the regular backpacks. The special material its made of feels rather premium.

Get this backpack if you want a vegan friendly functional backpack for school or work. I am a backpack guy I can't stand carrying a bag around so this makes me look pretty good for it.
About me:
I am Jussi and have worked at Blue Tomato for 2 years. I am a Skateboarder with over 2 years of experience, mainly riding Cruising. I am 180 tall and I bought this product in size 20 liter .