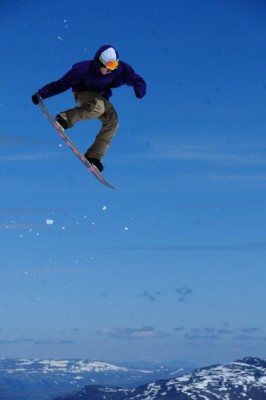 Epic board and design
of Erik, Blue Tomato Shop Oslo, Blue Tomato, 2 Mar 2023
I have been skating 8" since I can remember and wanted something bigger for bowl. I fell into the madness by accident when I was looking for a cruiser and absolutely fell in love with the brand.

When I got to test it out my feet fit perfectly into the concave of the board, and every little turn in the bowl felt more natural than my previous board. I felt like I could keep my speed easier, hold the corners easier and just ride bigger. The weight of the board was just right and I didn't get as nervous riding.

I have also gotten to skate this in the street and it still rips. This is a board that fits almost everyone, beginner to pro. Bowl aswell as street.
About me:
I am Erik and have worked at Blue Tomato for 2 years. I am a Skateboarder with over 10 years of experience, mainly riding Bowl. I am 182 tall and I bought this product in size 8.25" .