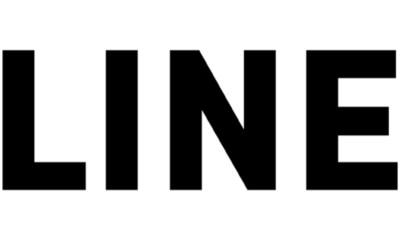 Line
Wallisch Shorty 72mm 139 + FDT 7 2023 Ski Se
£ 167.04
£ 211.01
You save 21 %
Delivery time

only 2 to 4 business days
The Tom Wallisch Pro Freestyle/Park Ski, especially developed for kids
The Tom Wallisch Shorty from Line offers the best quality in a small package. With the same lightweight and durable feel as the Tom Wallisch Pro, the TW Shorty offers the high-end performance the next freeski superstar needs.

Marker FDT 7 binding - the junior freestyle binding for any terrain
The Marker FDT 7 is ideal for the youngest skiers and allows them to easily get in and out of the binding on their own. There are no compromises in terms of riding safety and edge pressure either.

Features Ski
Tom Wallisch pro model
Directional Twin shape 
Camber profile with tip and tail rocker
5-Cut™ geometry
4D Fibercap™ construction
Aspen wood core
Symmetric Flex™
Free Ski Set Mounting
If you buy skis and bindings together we can mount them for you free of charge. For further information check our FAQs.
Please note that adult bindings cannot be combined with kids skis (and vice versa).
This item can not be shipped to the USA or to Canada
Attributes
Playful, easy to turn and forgiving

Ideal for freestyle and switch riding
Article number:

680022

Riding Style:

Freestyle

Riding Level:

Stiffness:

5

Flex:

Medium

Country of production:

China

DIN Range:

2 / 7

The binding's range of possible release values, calculated from your height, weight, ability and boot sole length (not carried out by BT!)

Breaks Width:

70 mm

How wide the binding break is, this should roughly correspond to the waist width of the ski.

Elevation:

22 mm

The height that the binding rises the boot above the ski.

Base:

Premium base

Extruded: low maintenance and extremely durable, ideal for jibbers and weekend shredders
Sintered: hard and fast, but a little higher maintenance, the best choice for powder
Premium: highest quality and speed with carbon/graphite additives

Sidewalls:

Cap construction

Length (cm):

139 cm

Sidecut Radius:

12 m

The smaller the radius, the better the turning ability. A large radius brings a smoother ride at high speeds.

Nose Width:

9.7 cm

Waist Width:

7.2 cm

Tail width:

9.3 cm

Gender:

Kids

Kids:
Features
DIN Range: 2.0 - 7.0
Recommended rider weight: 24 - 75 kg
Stand height toes/heels: 23/24 mm
Front jaws: 4-linkage JR2
Active AFD sliding plate
Heel machine: Junior
About Line
#morefunner - do we need to say more? Line took the freeski market by storm as early as 1995, picking up on the desire among skiers to simply have more fun. They saw the need for twin tip skis, and set about making it a reality. They have been on top of their game since day one and it comes as no surprise that they are backed up by one of the most star-spangled freeride and freestyle teams on the market.
You might also like