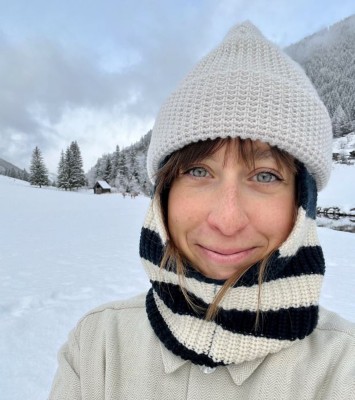 Playful splitboard for every condition
of Anna, Product Content, Blue Tomato, 24 May 2023
I chose the Jones Dream Weaver splitboard because I was looking for a high quality, reliable and performing splitboard which was however not too stiff and fun to ride. I am 164 tall and I bought it in size 148, which is a great compromise between float in deep snow and agility in tree lines and on the slopes.

I've ridden the Jones Dream Weaver Splitboard in spring conditions, on rather heavy and wet snow, but also in powder and on groomed slopes. In all conditions, the splitboard performed excellently! In the ascent phase it felt not too heavy, which allows for longer tours. It also had very good grip on harder snow. As for the descent, I can only say 'WOW'. I loved riding this splitboard, it felt just like an awesome solid board: fun, responsive, agile, great float. The Karakoram Ultra Clips are of excellent quality and extremely easy and quick to open and close. Last but not least, the design is super nice :)

If you are looking for a playful splitboard, which is great to ride in any terrain and any snow conditions, don't look any further - the Jones Dream Weaver is the one for you!
About me:
I am Anna and have worked at Blue Tomato for 7 years. I am a Snowboarder with over 15 years of experience, mainly riding Freeride. I am 164 tall and I bought this product in size 148 .