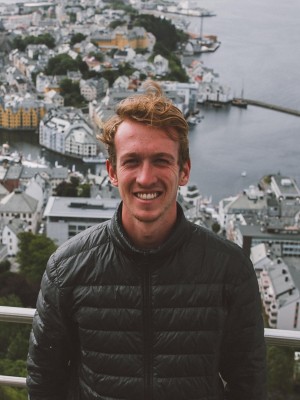 My go-to SUP for all kinds of different adventures
of Tim, Brand Marketing, Blue Tomato, 22 Mar 2021
I have been looking for a high-quality, durable and easy to transport and use SUP that I can take on my day to day adventures. When I first touched the water with the Fanatic Ray Air in size 12.6 I knew I had found what I had been looking for.

After trying out various different SUPs at rentals near my local lakes in southern Bavaria I knew I had to get myself my own SUP. However none of the brands that I tried had really convinced me as most of the boards are either bad quality or extremely expensive. After getting the recommendation from a friend of mine I finally decided and bought the Fanatic Ray Air package in size 12.6. This set-up includes everything you need and that for a reasonable price. The board is built out of high-quality materials and is so much fun. It has a good amount of balance, glides nicely and has enough surface even to take luggage with you. However it is also very maneuverable. I use my SUP mostly for exploring lakes, however it is definitely also great to paddle up rivers with it as well as for exploring coastlines. Can't wait to try it out in my upcoming summer vacation. Besides it is rather easy to pump up and after your adventure also fits nicely into the backpack. The added fin gives you that extra amount of glide and stability and the paddle is adjustable to various sizes so that any kind of person can use it.

I would recommend this SUP package to all people from beginners to advanced. If you are either a family and want to try out a new sport or an advanced SUPer looking for something that will hold you a lifetime: This SUP will not let you down. Have fun!
About me:
Hi, I am Tim and have worked at Blue Tomato for 2 years. I am a Surfer with over 5 years of experience, mainly riding Longboard. I am 184 tall and I bought this product in size Uni .