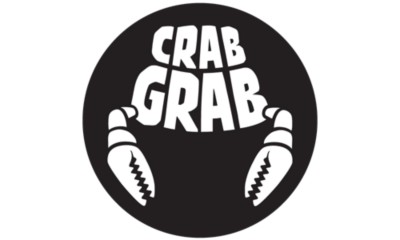 Crab Grab
Mega Claws Stomp Pad
Grab it like a Crab! 
Crab Grab develops so-called traction products that provide ultimate grip when only one foot is strapped. Try out the Mega Claws for your way to and from the chairlift or for one-footers - they will not let you down. Crab Grab is 100 % positive that you will love them: they offer fantastic traction, they look amazing, and they smell terrific. Get creative and stick these parts anywhere you need grip: smartphones, laptops, water bottles and more.


Attributes
Article number:

211744

Gender:

Material Specification:

DUAL C-FOAM™
Features
C-Foam™ - lightweight rubbery foam 
4EVA Glue™ - when properly applied, it stays on forever
Gripples™ - tiny little gripping nipples for maximum grippy-ness
How do like the product? Your feedback is important to us.
Loistava tuote
of Sam, 12 Dec 2022
5/5 pito 5/5 ulkonäkö 0/5 asennusvaikeus
DAS Acessoire ;)
of Chris, 23 Oct 2014
Sie sehen nicht nur geil aus, sondern bieten auch bombenfesten Halt! Ein "must have" für jedes Snowboard..
About Crab Grab
Wanting to shift the focus back to stylish snowboard trick, Dawn and Preston Strout founded Crab Grab in 2010. With silly images and a happy-go-lucky attitude the idea was to inspire snowboarders to have more fun. They wanted people to enjoy the simple, stylish, creative fun which is the true foundation of snowboarding.