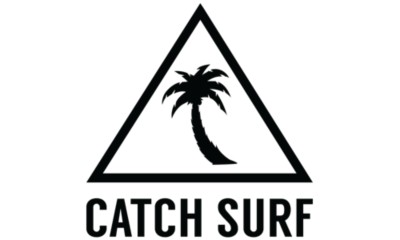 Catch Surf
Odysea X Lost Crowd Killer 7'2 Softtop Surfb
Crowded line-up? Zero issues. 
The Catch Surf X Matt "Mayhem" Biolos Crowd Killer is a hyper-funboard designed for a wider audience of riders. It's a full-on wave catching, easy riding machine.


Please get in touch with our customer service team if your preferred surfboard size is not available online. We will check directly with our suppliers if we can order your desired surfboard.

SHIPPING DETAILS FOR SURFBOARDS
Surfboards shorter than 6'1
The delivery of surfboards shorter than 6'1 is charged at the standard delivery price within the EU and Switzerland. Express delivery is not possible.
Surf & SUP Boards longer than 6'1
Surf and SUP boards from a length of 6'1 can be sent to one of our shops free of charge like all other products or within the EU directly to your home via DHL Freight. You can find the exact rates under "Shipping".
In case of damages please accept delivered goods with reservations only. Just add "under reserve" to your signature on the delivery confirmation.


Attributes
Perfect for small waves

For long and powerful turns

Versatile, agile and stable

Compatible with FCS
Article number:

611204

Surfboard Features:

Riding Level:

Intermediate

Length:

7'2 ft

1 ft = 30,48 cm

Width:

21.8 inch

1 inch = 2,54 cm

Thickness:

3 inch

1 inch = 2,54 cm

Volume:

53 liter

Gender:

Material Specification:

Stiff Dual- Composite Core, Triple Maple- Wood Stringers, Old-Scho
Features
Lost's Custom Shape by Matt "Mayhem" Biolos
Slightly Wider, Wave-Catching Nose with a "No Pearl" Flip-Tip
Relaxed and Fast Central Rocker that Glides with Ease
Triple Maple-Ply Stringers
Durable HDPE Bottom with Bumper-Tail
Hi-Performance Removable Fin System with Leash Plug
Designed by Catch Surf California, USA
About Catch Surf
Soft surfboards! What used to be a staple of surf schools worldwide has been revolutionised by Catch Surf. They make performance-oriented soft-top surfboard for everyday surfing. Don't just believe us, massive names like Jamie O'Brien use Catch Surf too.