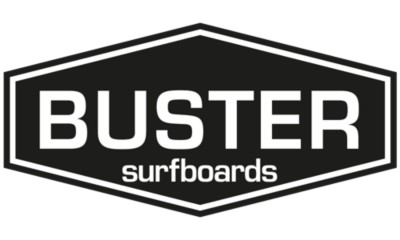 Buster
6'6 Egg Wood Bamboo
Delivery time

5 to 8 business days
Easy handling, compact and maneuverable in any swell.
The Buster Egg Wood Bamboo Surfboard is a combination of a mini malibu, fish and shortboard and helps you in most conditions.
The wider nose makes it easier to paddle and glide into the wave, as well offers you the necessary stability, especially during your take off and the pointed round tail makes the egg very agile and easy to manoeuvre.
Especially these features allow you to cut a good figure even after longer surf breaks and not leave you frustrated.
 

 
Please get in touch with our customer service team if your preferred surfboard size is not available online. We will check directly with our suppliers if we can order your desired surfboard.

SHIPPING DETAILS FOR SURFBOARDS
Surfboards shorter than 6'1
The delivery of surfboards shorter than 6'1 is charged at the standard delivery price within the EU and Switzerland. Express delivery is not possible.
Surf & SUP Boards longer than 6'1
Surf and SUP boards from a length of 6'1 can be sent to one of our shops free of charge like all other products or within the EU directly to your home via DHL Freight. You can find the exact rates under "Shipping".
In case of damages please accept delivered goods with reservations only. Just add "under reserve" to your signature on the delivery confirmation.


Attributes
Versatile for different waves

For long and powerful turns

Versatile, agile and stable

Compatible with FCS2

Contains sustainable materials, such as organic or recycled materials
Article number:

134544

Surfboard Features:

Fins incl.

Riding Level:

Intermediate

Length:

6'6 ft

1 ft = 30,48 cm

Width:

21.2 inch

1 inch = 2,54 cm

Thickness:

2.6 inch

1 inch = 2,54 cm

Volume:

40.7 liter

Wave Size:

2ft / 6ft

Rider Weight:

60kg / 80kg

Net Weight:

4.4 kg

Gender:

Material Specification:

EPS Blank, Bamboo, Epoxy Resin
Features
High gloss finish
sturdy sandwich construction
Sandwich vacuum construction
integrated bamboo layer
glazed with epoxy resin
Ultra-light EPS core
Use of sustainable raw materials
About Buster
Buster Surfboards shine with the art of German engineering, the strong will to rethink surfboard shaping, and a lot of experience in riversurfing and surfing. Their boards stand out from the mass with ingenious and more inexpensive construction methods and are perfectly adapted to their intended use.
You might also like