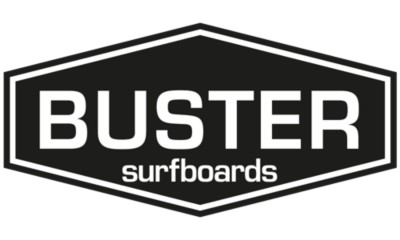 Buster
5'3 FX Type Riversurfboard
Spotboard meets Versatility
Originally developed as a spotboard for surfers weighing 75 kg or more at the Flosslände in Munich, the Buster FXS type has quickly evolved into a very universal river surf shape: a shape for almost all conditions. The double winger tail geometry and the slightly larger nose rocker are ideal for short fast turns. The board has a large sweet spot, which means you can place your feet very variable to compensate for too much or too little pressure without compromising performance. In addition, the Buster FXS type comes with Super Rails for extended life.

Surfers weight:
Weak Wave: 40-55 kg
Medium Wave: 55-75 kg
Powerful Wave: 70-90 kg

Spots:
Weak: Bremgarten, Plattling
Medium: Floßlände, Almkanal, Cunovo (CZ)
Powerful: Eisbach, Citywave, UNIT Wave, The Wave / Traun
 

Delivery Information:
In case of damages please accept delivered goods with reservations only. Just add "under reserve" to your signature on the delivery confirmation.
Attributes
Perfect for powerful, steep waves

Versatile, agile and stable

Compatible with FCS
Article number:

588003

Gender:

Material Specification:

PU Blank, Polyester Resin

Tail:

Wing Tail

Surfboard Features:

Riding Level:

Length:

5'3 ft

1 ft = 30,48 cm

Width:

20 inch

1 inch = 2,54 cm

Thickness:

2.4 inch

1 inch = 2,54 cm

Volume:

24.3 liter

Rider Weight:

40kg / 90kg

Net Weight:

2.8 kg
Features
Surfblanks Australia 2.49 lb cu ft "red" Blank
644 Polyester Strong Laminate
Super Rails
Stable SANE Plugs / FCS System
BF3 4.28″ Fin Set / FCS System
Wet Rub Finish
About Buster
Buster Surfboards shine with the art of German engineering, the strong will to rethink surfboard shaping, and a lot of experience in riversurfing and surfing. Their boards stand out from the mass with ingenious and more inexpensive construction methods and are perfectly adapted to their intended use.