Talma Ski is a legendary ski resort in southern Finland and has been the home resort for plenty of professional snowboarders over the past decades. Talma is dedicated to park riding and offers plenty of riding possibilities for snowboarders of all levels. Talma is well known for the "fast laps" (1min 30sec from bottom to top) as well as night riding. You can ride everyday until the night and practice your tricks on extremely well shaped obstacles.
SETUP
Advanced
Halfpipe
Kicker line with three jumps
Big air jump
Rail garden with three different lines
Beginners
Kicker line with three small jumps
Rail garden with three different lines
IMPRESSIONS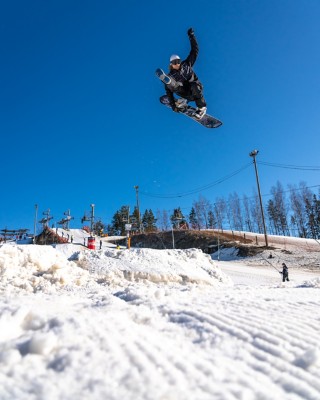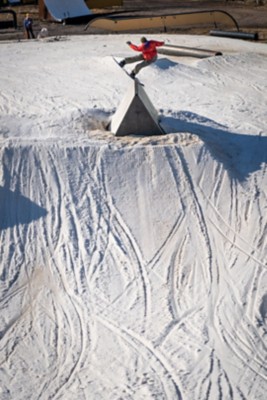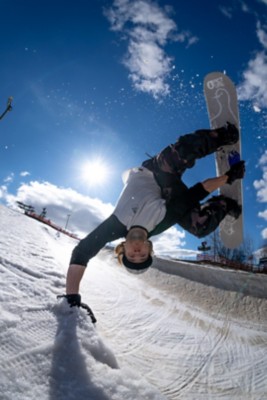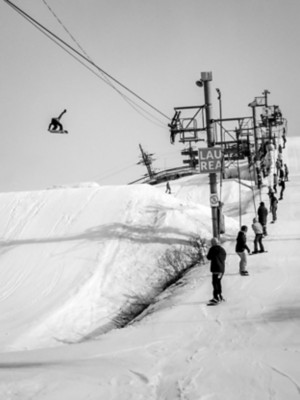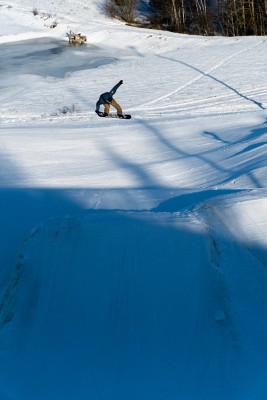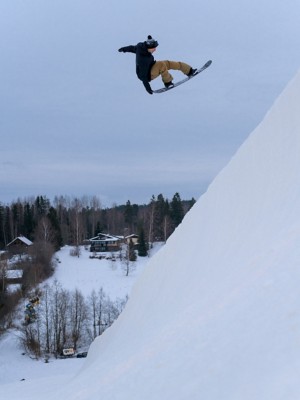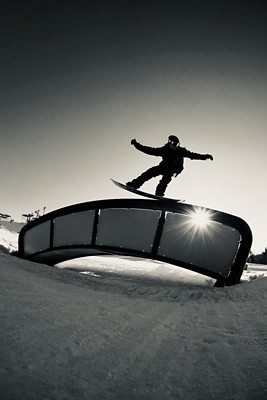 EVENTS
Talma Glacier is the home of various different Snowboard- and Freeski events. Especially the Helsingin Lumilautailijat (snowboarding club from Helsinki area) are organizing different events for all kids interested in improving their snowboard skills. Sign up now and learn from the best Janne Lipsanen, Eero Ettala and Peetu Piiroinen: https://helsinginlumilautailijat.fi/
DIRECTIONS
Adress: Talmantie 341, Sipoo or just type into your navigation "Talma Ski"
Talma is a ski resort located in Sipoo, aprroximately 30min from Helsinki center and 15min from HEL Airport. A taxi from the airport to Talma will cost around 40€. Public bus traffic can get close by but it depends on the day and time. Timetables and available routes can be checked here: Reittiopas.fi
Follow Talma Glacier on Instagram and Facebook in order to stay up-to-date!