At the end of the season, Red Bull invited to the premiere of Red Bull Rail Yard 2022, a jib event - by riders for riders. For the first time, the "Who's Who" of snowboarders met from March 31st - April 2nd in the Kühtai outside of Innsbruck, in the unique 'Railgarden' for some sweet shred sessions
RAILGARDEN – Snowboard pro Clemens Millauer and the Schneestern crew planned a setup dream of every shredder out there. On a length over 400m, a park design was created with slope and streetstyle elements representing a unique jip paradise. There were no limits to creativity, allowing all the riders to fully focus on their shred sessions.
FORMAT - Rookies and amateurs had the unique chance to qualify for the main contest during the OPEN QUALIFIERS. There they met the invited top riders of the scene (16 men/8 women). The format consisted of a mix of head-to-head runs and open sessions. Everyone had the opportunity to show sick lines and the chance to win a grand prize of € 15,000.
Red Bull Rail Yard 2022 offered a amazing setup and legendary runs. The conditions with snowfall, sub-zero temperatures and a hard slope were a challenge, but the vibe was great, and the riders showed the highest level.
Results:
Finals:
Women:
1st place: Mia Brookes (GBR)
2nd place: Anna Gasser (AT)
3rd place: Alexis Roland (US)
Men:
1st place: Frank Jobin (CAN)
2nd place: Jesse Augustinus (NED)
3rd place: Moritz Amsüss (AT)
Best Tricks:
Top Section + Trick:
Maggie Leon (US): Down Flat Down 50-50 to layback
Moritz Amsüss (AUT): Down Rail Cab 270 in Front board Pretzel Out
Bottom Section + Trick:
Mia Brookes (GBR): Elbow Rail Half-cab 50-50 back 3 out
Ian Matteoli (ITA): Double Kink Rail Front Board
Most Creative Line:
Women: Alexis Roland (US)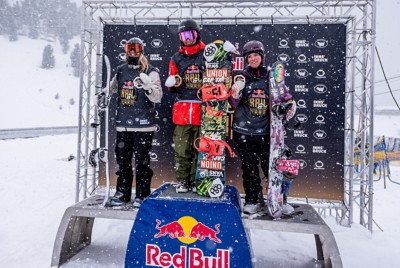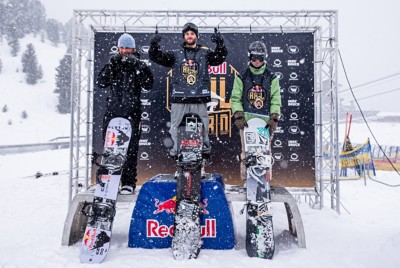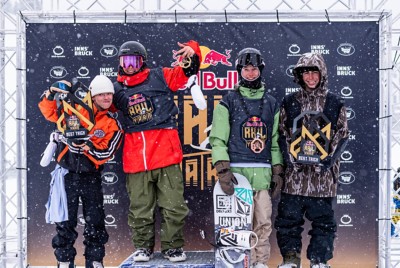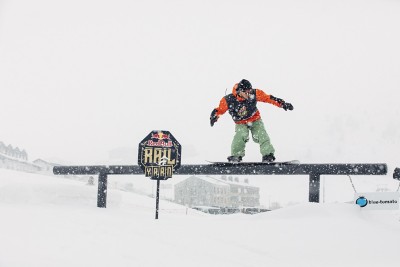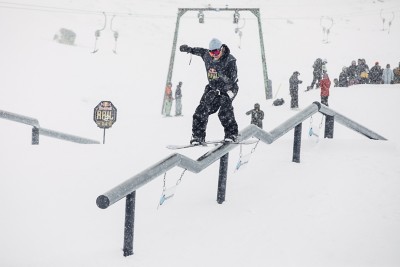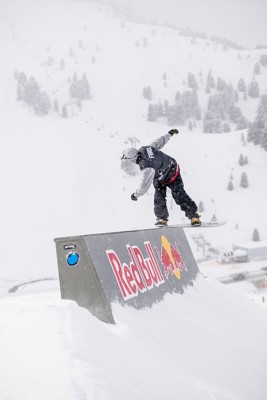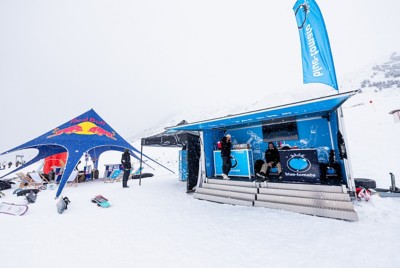 #yourrideourmission #redbullrailyard #givesyouwings