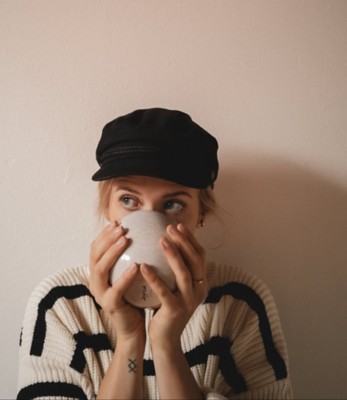 Staff Pick: Pretty Good Sustainable Wetsuit
of Ida, Brand Marketing, Blue Tomato, Oct 8, 2020
Hi I'm Ida and have worked at Blue Tomato for a couple of months now. I'm a surfer and started longboarding on Hawaii about 2-3 years ago. I enjoy longboarding but got keen on river surfing during my internship at Blue Tomato as well. I'm 172cm tall and I bought this product in size 8.

I've been surfing for about three years. I'm an intermediate surfer usually surfing on longboards but recently started surfing river waves as well. I'm manly surfing in France or in Morocco and the 4/3 is the perfect thickness for the water temperatures in France and Morocco during Spring and Autumn and I didn't get cold at all even after spending a couple of hours in the water. The suit might be a bit to warm in the summer time. I'm 172 tall and size 8 fits pretty good. The arms and legs have the perfect length and it's also not that hard to get into the suit even though it has a chest zip. Although it's a thicker wetsuit my movement was not restricted like in some other 4/3 suits - pretty good!

Overall, this wetsuit is absolutley worth the price and met all my expectations. It's great for beginners as well as intermediate surfers who want to get a good quality and sustainable wetsuit. I recommend this suit to anyone who wants to surf in Europe or Morocco during spring and autumn.
About me:
Hi, I am Ida and have worked at Blue Tomato for 2 years. I am a Surfer with over 2 years of experience, mainly riding Longboard. I am 172 tall and I bought this product in size 8 .