​Billabong rules the world with their boardshorts and more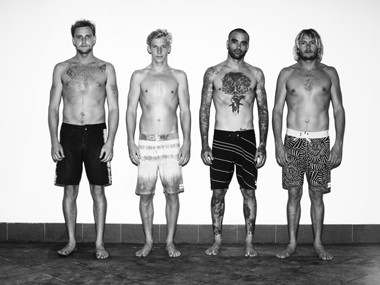 In 1973, Gordon Merchant founded Billabong on the Gold Coast in Australia. In the beginning, he produced his boardshorts at his kitchen table. Thanks to their great quality, they were a huge hit at the local surf shops. Billabong has been creating boardshorts since the early 80s. Today, their product range is so large that you will find the perfect piece of clothing for every adventure.


"Life is better in Boardshorts" – it's true!

Billabong's first product was boardshorts. Even today, they are still one of the leading brands when it comes to functionality and style for women, men and kids in the water. Flat seams and stretch give plenty of comfort and freedom of movement. But that's not all. Items from the "Recycler Collection" are made with a high percentage of recycled PET bottles. That way, you can contribute towards a cleaner environment instead of swimming in rubbish by choosing boardshorts by Billabong. The label has recycled over 51 million bottles so far.


Swim on a wave of success with these wetsuits, rash vests and surf tees!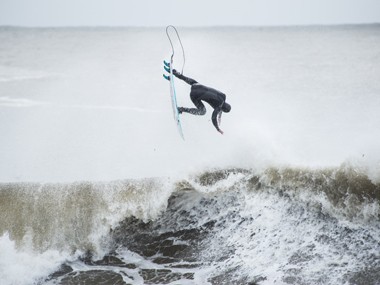 The wetsuits are packed with features and innovations. One look at the Xero Pro is enough to realise that Billabong is one of the best brands when it comes to wetsuit technologies. The Cero comes with new AX2 Airlite Superflex neoprene. It will help you paddle like a rocket and give you plenty of movement due to its high flexibility. The blind stitched seams make it comfortable to wear and prevent water from seeping in. A soft collar and a comfortable chest-zip entry round it off for the full package.
The design highlights, especially on women's models, such as the Salty Daze Spring Suit, are another great selling point.


The right surf equipment is important!

Years of experience and close co-operation with teamriders are evident in the high quality of Billabong's hardware products. The constant optimisation of leashes, pads and surfboard bags ensures that all gear is of the highest standard.


Billabong in the mountains!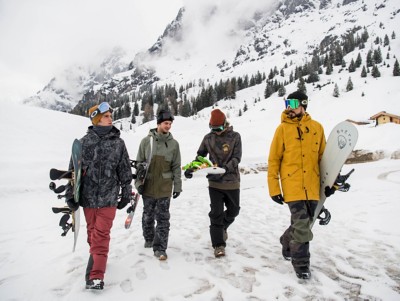 You heard correctly! The Australian label isn't just popular on the beach – it's also a winter favourite and has plenty of great outerwear for the snow!
The ski and snowboard wear offers functionality and heaps of style! You can connect your jacket and pants together so they stay put and keep the snow where it belongs – on the slopes and not in your trousers!
These features are sure to keep you warm and dry.

PrimaLoft®: PrimaLoft is unbelievably soft and breathable, as well as water resistant, in order to give you great comfort even in extreme conditions.
Downs: The best natural material for fantastic insulation. Unmatched when it comes to breathability, warmth, lightness and packability.
CoReflec: The unique CoReflec warmth technology reflects your own body warmth to guarantee a constant level of comfort.
Toray: Toray is a waterproof material but allows moisture to pass through. That means that it will protect you from rain or snow without making you perspire. Water vapour can easily pass through the material.
Cocona®: The Cocona technology uses the characteristics of recycled coconut shells and minerals. These natural materials are used to absorb your body warmth as well as possible.
Chilled streetwear for relaxed girls and guys!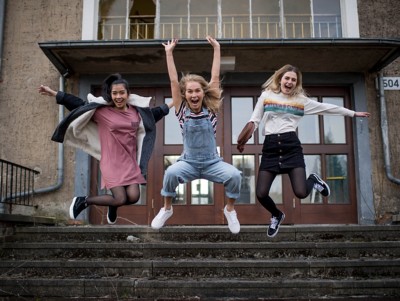 Pure, classic surf style with playful elements and cool cuts – that's what the Billabong designers do best.

Deck yourself out for your next holiday with Billabong's colourful t-shirts, shorts, pants, skirts and dresses! For the colder days of the year, just slip into a cardigan or sweater for the perfect look. Round off your surf style with accessories like beanies, belts and wallets.

Your feet haven't been forgotten either. Billabong has a great selection of cool shoes for an extra portion of style.

Billabong even has the right outfit for visiting your parents-in-law. Their casual chinos and smart shirts have you covered.


Travel bags for every taste

Whether you're planning a quick weekend trip or an around-the-world trip, pack your belongings into one of Billabong's travel bags, backpacks or bags! Functionality, quality and style are the most important criteria here and Billabong scores highly on all three. Whether you're packing only the essentials or half of your life – you're sure to find a bag to fit your needs.

Our Billabong selection awaits you at Blue Tomato, bringing you all the latest styles and innovations. Check it out!