Hoodies - Loved by All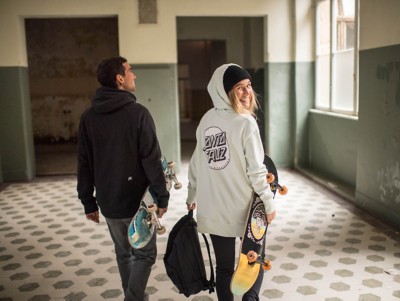 We really don't need to say much about the hoodie. You would be hard pushed to find a single wardrobe without at least one hoodie in it these days. Is there anything else that brings together comfort and function quite so perfectly? There's nothing like that warm, fuzzy feeling of retreating back into your hood when the wind is blowing and rain is lashing down around you, of sinking your hands deep into a snuggly kangaroo pocket and knowing that the weather can't touch you.

From Work Clothes to Fashion Favourite

The story of the hoodie extends back as far as the early 1930's when they were first produced for workers in the cold storage facilities of New York. Their triumphant march through the fashion world is said to have begun just a year later and these days it's hard to imagine a world without them. Whether Skaters, punks, teachers or workers in London, Ankara, Vienna or Madrid - everyone owns a hoodie. It doesn't matter what style of hoodie you go for, they're always more comfortable than a traditional sweatshirt.

Practical, Comfortable, Stylish

On the one hand, hoodies are super practical - essentially an item of functional wear. On the other hand, the hoodie is an urban cultural symbol. They're casual, cool and unbelievably comfy. Plus, if you don't want to be recognised you can simply put up your hood. Street artists, celebs and gangsters know this all too well, often choosing to combine them with a hat and sunglasses for optimum stealth.


Print vs Basic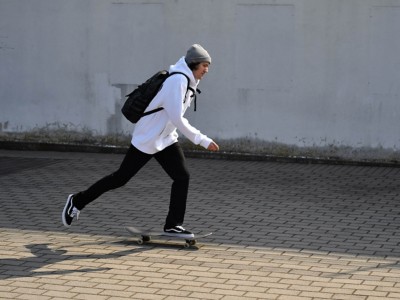 A simple, monotone hoodie will fit nicely into any outfit you own. But the old worker's favourite has far more to offer: whether it's a huge print of your favourite brand's logo or more subtle, refined chest embroidery, there are no limits to creativity when it comes to hoodies. Brands like Altamont, Element and Naketano offer an elegant selection with a huge variety of different fits, cuts and styles from wide and loose to slim fit and more. Are you looking for a classic hoodie with a kangaroo pocket or are you more of a zip hoodie with pockets kind of person? It's all down to your personal taste, finding your own individual style, showing the world who you are. If you're struggling to decide, you can always fall back on the classics like Volcom, Billabong, Rip Curl and DC.


Wild Colours, Soft Fabrics

At Blue Tomato you'll find a gigantic selection of all the most varied fits, fabrics, colours and combos from all the best brands. Brightly coloured extroverted designs find their place next to your standard basic hoodies. With everything from light, breathable cottons to waterproof fabrics with warming fleece linings, there's a hoodie for every occasion and any weather condition. You'll also find the right jeans, trousers, shorts and jackets help you create your perfect outfit. Check out our enormous selection of men and women's hoodies and top layers and get inspired!