Warm, comfortable and stylish – the perfect winter jacket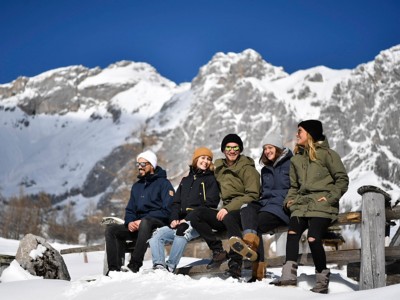 Grey clouds in the ski, snowflakes drifting through the air and you up and out of the house first thing in the morning – sounds like the perfect start to a winter's day? With the right winter jacket you can make the most of even the coldest and rainiest of days. At Blue Tomato you'll not only find a wide variety of styles and colours but heaps of different cuts and materials. So, whether you are looking for a mens or womens jacket, you are sure to find your perfect winter coat here!


Your individual need – every jacket is different

What is the use of having a winter jacket that you could wear to cross the Arctic, when what you actually need to do is go to school and back? – Not much, which is why before buying your new jacket, you should have it clear exactly what you need. At home, are winters generally filled with rain showers and temperatures in the double digits? Then a soft-shell jacket should be perfect for you. One of the most comfortable styles of winter jacket, a soft-shell is breathable at the same time as being waterproof and windproof, so you don't have to worry about any cold draughts. At the same time, this style of jacket lets you enjoy complete freedom of movement, even during the coldest season. Whether you prefer eye-catching red, green, blue or something more casual, you're sure to find a coat in your ideal colour.

If you have to trudge through snow drifts to get to the train station every morning in temperatures that are below minus then a soft-shell isn't going to cut it for you. What you need is an outdoor jacket, something like a ski jacket or snowboard jacket. Labels such as Mammut and The North Face offer top quality coats that are both waterproof and breathable. They also offer models that are lined with faux fur, helping you to stay warm in even the coldest of temperatures. Sleet, snow storms and icy winds are no problem when you have a cosy and warm winter jacket on. The selection of jackets out there is almost limitless, with something that offers the right protection for every type of weather. Just as your shoes protect your feet from getting wet, your winter coat is just as essential for keeping your top half dry and comfy.

There is also a great range of cardigans and knitted pullovers out there for men and women, as well many styles of trendy down jackets. Although alone they won't protect you from the rain and snow, these garments offer you a great layer of extra warmth.


Advanced technologies and useful features for soft-shell and outdoor jackets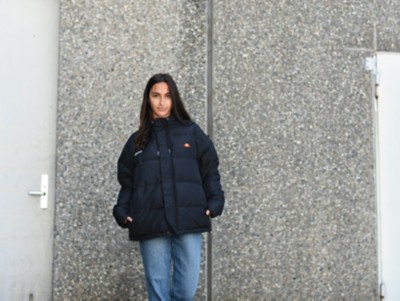 Gore-Tex® technology uses various membranes to keep their winter jackets dry. When the sun makes an appearance, air vents are a great feature to have in your winter jacket as they'll prevent you from sweating and help you to regulate your temperature. Many outdoor-specific brands reinforce key areas of their jackets to increase their durability. Detachable and adjustable hoods, and waterproof zippers are also very handy.


Winter jackets – there's an answer to every style need

Everybody has a different taste in fashion, and that goes for pants, hoodies, winter coats – everything! Whether you prefer a fur collar, slim and fitted cut or perhaps a parka style, we have something for you among our wide range of styles and garments. You as likely to find the ideal fleece jacket among our selection as a hooded parka or classic soft-shell.

A question that only you can answer is, what colour would you like your new winter companion to be? Whether black, grey, beige, brown, or perhaps striking red, green or blue, the choice is yours! Just don't forget, winter days are short and you want to stand out, right?

At Blue Tomato you'll find a great selection of winter jackets from brands such as Bench, adidas Originals and many more. Womens and mens models from the current collections are ready to shop now, along with great accessories for your winter look, such as shoes and jeans.