Puma - A Brand Writing History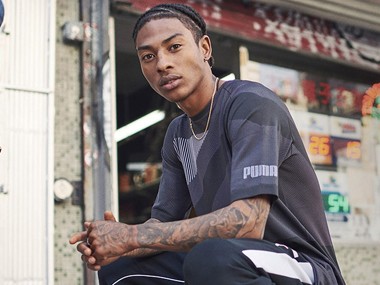 Puma has been one of the leading sports brands for over 65 years. Under the motto "forever faster" the brand manufactures shoes and clothing for men, women and children.
The Dassler brothers started the "Gebrüder Dassler Schuhfabrik" (Dassler Brothers Shoe Factory) in 1924 in Herzogenaurach, Bavaria focusing, as you might expect, on shoes. And hot damn, were they successful! The majority of German athletes wore Dassler shoes at the 1928 Summer Olympic Games in Amsterdam. In 1936 Jesse Owens won four gold medals at the Berlin Olympics wearing Dassler spikes. The PUMA brand's logo stands for stamina, performance and innovation.

But, as the legend goes, the brothers split up and went their separate ways over a growing difference of opinion. And it's thanks to that that we have two of the world's most influential sports shoe manufacturers - Puma and adidas.


Puma's brand ambassadors win gold, hold world records and fill concert halls.
Usain Bolt, eight time Olympic Gold Winner, eleven time world champion and 100 metre relay, 100 and 200 metre sprint world record holder is a Puma brand ambassador. He is in good company - other brand ambassadors include famous athletes like Mario Balotelli and Marko Arnautovic, as well as superstars like Rihanna. Puma is all about creativity, success and stamina, whether on the stage or the sports ground.

Puma Shoes: Sports and Streetwear in one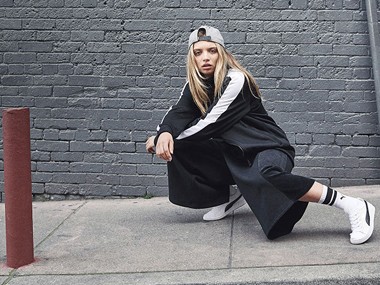 Stars, starlets and world class athletes wear PUMA Sneakers. But they're not reserved for just them, they're made for everyone. Get in the fast lane with a pair of Puma's stylish, 90's grunge inspired PumaBasket Platforms or the beloved, world famous Puma Suede, made of high quality velour. These legendary shoes were one of the first breakdance shoes on the market. They go perfectly with jeans, shirts and other accessories and are currently available in our webshop in a range of fresh colourways. The Puma Suede sneaker is a serious eye-catcher that's at home both on the basketball court and in the office. The PUMA SKY II are in a league of their own. When they first hit the market in the 80s they were considered the Ferrari of basketball shoes - and still are to this day.


Sustainability - Puma's bread and butter
In line with their motto "Forever Faster" the brand is working harder and faster than ever to be as ecologically, socially and economically sustainable as possible. Despite aiming to be the fastest brand in the sports market, they haven't forgotten the social aspect of business. For years the business, it's partners and suppliers have been engaged in the fight for fair working conditions and human rights.

When it comes to the environment, Puma has a comprehensive sustainability programme that deals with the implementation of pollutant lists for all their suppliers, the collection and evaluation of environmental indicators and a reduction of energy and water usage and waste. They are also taking great steps to reduce their own ecological foot print and to reduce the use of dangerous chemicals in their production plants.