What fascinates me the most is what I'm going to invent tomorrow!

Georges Salomon
Through that inventive spirit, combined with a positive openness to the future, it is accordingly not surprising that Salomon is celebrating its 75 -year anniversary and its innovations this year.
Founded in 1947, the French family-owned company has been focusing on snowboards for more than 20 years and is now an integral part of the scene - not least because of their efforts to develop high-performance and environmentally friendly equipment. True to the motto "Superior in Function. Radical in Design. Obsessive in Style."
In this regard, the Highpath Board and Echo Boot are once again a perfect example of moving riders forward through high-quality, innovative snowboard products. However, these two products also mark an important new chapter of design in Salomon Snowboards. Through their most sustainable construction ever, the Highpath Board and Echo Boots represent a forward motion and a new standard in Salomon's product development.
Moving Forward
In the wake of Salomon's new chapter, Moving Forward is more than just a video. On the one hand, it's what we do on our snowboards and how we learn from past experiences, and on the other hand, it describes the way Salomon intends to grow as a brand. Learning more about innovation in terms of more sustainable materials and development while looking to reduce their impact each year. The Highpath Board and Echo Boot are the first step in this forward movement for Salomon, setting new standards in its quest to develop high-performance gear with a low environmental impact.
Watch Blake Moller, Victor Daviet, Nils Mindnich, Emma Crosby, and Toni Kerkelä take this shred into the future through the ski resorts, sidecountries, and backcountries of Switzerland and Norway.
The Highpath Board
The Highpath paves the way to a more sustainable future. As a high-performance all-mountain and powder board, it has a tapered directional shape and rock out camber that will keep you having fun on all types of terrain, from the backcountry to the frontside, through side hits and wind lips. Making the board eco-friendly, the Highpath uses eco-innovations like bio-based materials in the topsheet, resin, and core, with recycled materials in the base and edges for a high-performance, sustainable ride. The perfect board for intermediate to advanced riders.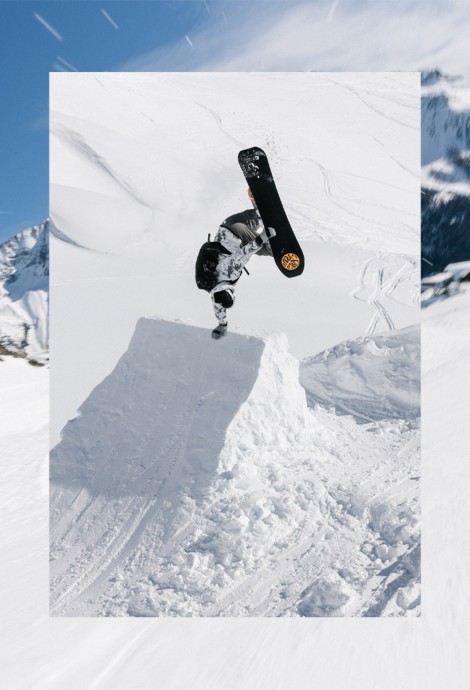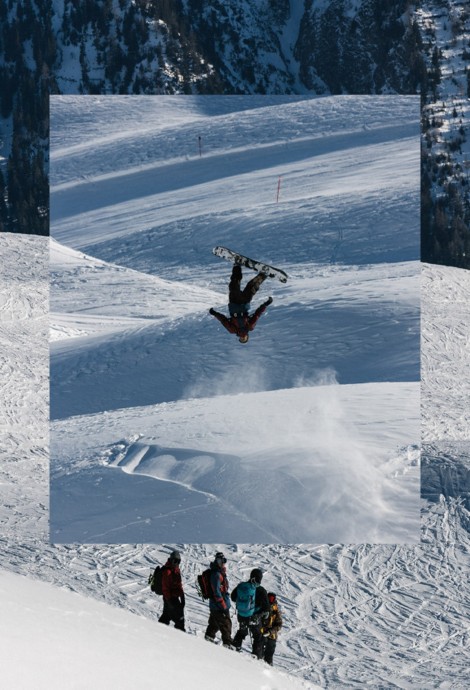 The Echo Boot
The Echo Boot not only impresses with its all-mountain versatility, what is also special here is the sustainable design of the boot, which also comes in two variants. For both, environmentally friendly, innovative materials are used throughout, for a shoe that offers plenty of comfort, support and durability. Using a medium supportive flex with a anatomically designed Precision Liner and harness, the Echo Boot provides enhanced fit and plenty of responsiveness. The FUZE SURGE midsole ensures resilience, rebound and comfort, with 30% natural rubbers , 78% recycled 3M™ Thinsulate™ Insulation, and a QuickDry insole to keep your feet cozy, dry and warm. The MTN GOAT outsole provides long lasting durability and traction underfoot while a rubber toe and heel cap ensure boot to binding security.
ECHO DUAL BOA®
This version of the Echo boot has a supportive upper with Dual Zone BOA® and impresses with superior comfort and response in a wide range of conditions and terrain. So your shred days will be more comfortable than ever.
ECHO LACE SJ BOA®
Featuring STR8JKT BOA® Pro, a three-point heel harness designed to eliminate heel lift, the Echo Lace SJ BOA® has a precise fit and plenty of reactivity. With this boot barely anything will knock your socks off.