If you think Marcus is impressive on the slopes, you should see him in a design meeting.
He knew what he wanted, pushed the vision and was only comfortable with perfection. Pairing the world's best snowboarder with the world's fastest-selling backpack was always going to be unique, but we've turned up the heat by restricting this release to 1000 units.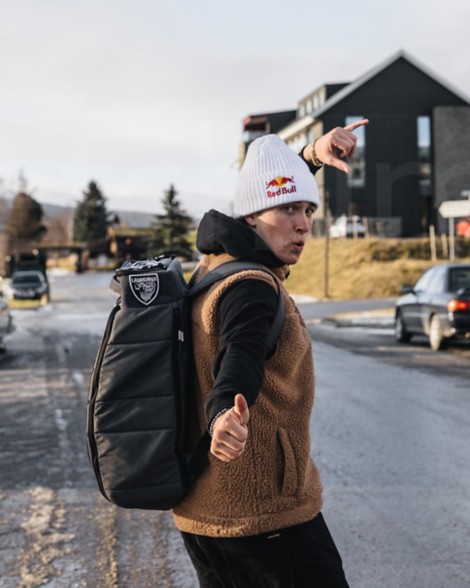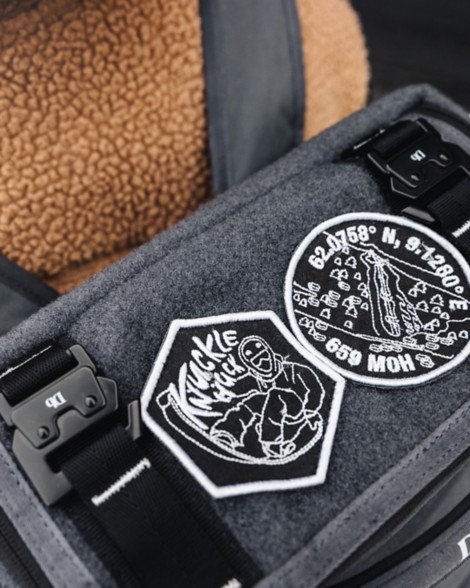 The Strøm 30L Backpack
The Strøm 30L backpack is our all-time bestseller, and we've just modified it to give it that Kleveland look and feel. You'll find the top pocket covered in (soft) velcro for patches to be attached to. The bag comes with a selection of Db x Marcus Kleveland detailings depicting the things that made Marcus the snowboarder he is today, but of course - it's your canvas, which means you can cover it in any patch you want.
The Patches
Knuckle Huck
Marcus sparked the fun-loving competition after videos of him hucking off knuckles went viral.
Påmfri
Local slang for french fries, referring to the fries served at the local ski resort.
The Dombås Ski Resort coordinates
Where Marcus shredded through his childhood years. And still does.
Laussjogg
Dombås slang for powder snow, feat. The musk ox.
Marcus Kleveland
When you ask snowboarders about Marcus Kleveland, most will tell you about his originality. He's a trailblazer. Gifted with the ability to look past what's been done and focus on what's possible, Marcus accomplished more before he was 20 than most pros dream of in their whole careers. He was the first snowboarder to land a quad cork 1800 in competition - a feat that earned him gold at the X Games. His creativity in the form of never-been-dones and viral butter tricks have made him one of the most emulated snowboarders in the world. And we get the feeling he's only just getting started.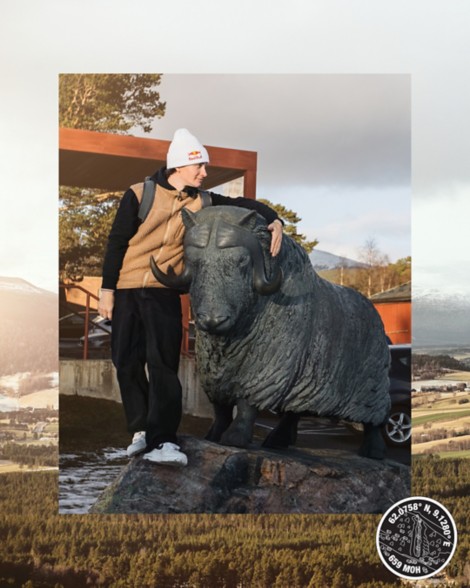 Dombås
Situated slap bang in the middle of Oslo, Ålesund, and Trondheim, Dombås is synonymous with musk ox, small-town vibes, and fostering some of the world's best snow athletes. It's home to 1200 warm-hearted people, a couple of hundred musk ox, a handful of gas stations, two fast food joints, 8.5km of ski slopes and one Marcus Kleveland.