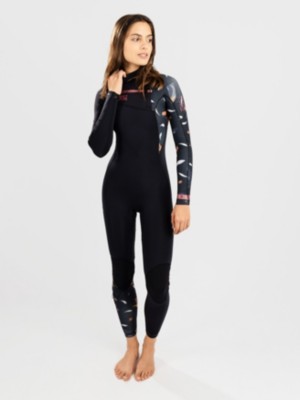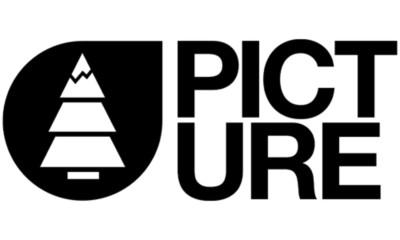 Picture
Equation 4/3 Front Zip Wetsuit
$ 213.59
$ 246.46
You save 13 %
PICTURE MAKES YOUR WETSUIT AS GREEN AS POSSIBLE 
The Equation 4/3 Front Zip from Picture is not only made with ultra-stretch neoprene, it's made to be as eco-friendly as possible.
The Eicoprene used by Picture is a mineral oil free synthetic foam made from limestone and recycled tires. 
The WPF lining, with 3D-Knit construction, is made from recycled polyester and laminated with a water-based Aqua-A™ adhesive for added warmth. 
The front zip equipped with covers offers you full freedom of movement and protects against water penetration. 
Comfort zones protect your chest while paddling and prevent bruising. 

Warmth, stretch, sustainability - the Equation by Picture.


Attributes
Manufactured in a more eco-friendly way

Contains sustainable materials, such as organic or recycled materials
Article number:

669592

For:

Women

Material Specification:

80 % Eicoprene, 15 % recycled polyamide, 5 % recycled polyester

Material Features:

Sleeve length:

Long

Leg length:

Long

Wetsuit Zips:

Chest zip

Wetsuit Thickness:

4 mm

Wetsuits Thickness Extremities:

3 mm

Wetsuits Thickness Pits:

3 mm

Recommended water temperature:

12 - 17 °C
Features
Ultra stretch neoprene
WPF feed
Fully taped & blind stitched seams
Fully welded seams
Comfort zones
Waterproof seals
Welded surfaces
Outlet holes
Glideskin neck line
AQUA-A™ adhesive lamination
About Picture
Three friends, all at turning points in their lives, get together and start a brand with one single vision: 100% committed responsibility and sustainability-driven eco-design. Fast forward 10 years and Picture have taken the snow sports scene by storm. Picture aim to produce high quality shred gear that will still allow our future generations to enjoy the same abundance of playgrounds as we do today.