We don't want to lecture you on snow safety. However, if you do choose to freeride, it is vital that you get the avalanche essentials and learn how to use them. These are a transceiver, a shovel and a probe. A fourth complementary piece is an avalanche backpack. Learn more in this guide.
Chapter 1
What features do avalanche transceivers have?
The first item in your avalanche essentials is your transceiver. This device sends and receives signals at 457 kHz, so if you are caught in an avalanche you can be found, or if your partner is buried, you can find them under the snow.
In case of burial, locating the victim is the first step to successful recovery. It goes without saying how critical it is to carry this little helper with you at all times.
All transceivers are compatible; pick a model with the features you need and an interface you feel comfortable handling.
We'll briefly introduce you to the most important features that our avalanche transceivers have.
Always the best signal
It is now standard that an avalanche transceiver has three antennas of signal so that you can find the victim more efficiently under the snow.
Search for multiple avalanche victims
If you have the severe misfortune to be involved in an avalanche with multiple burials our transceivers can detect and help multiple victims. Either through a mark function for when you have found one of the victims or through a 'special function' which directs you towards the strongest signal.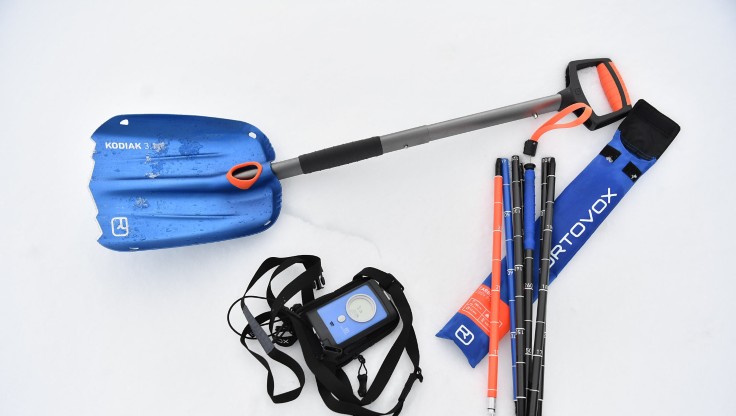 Automatic search-to-send function
We're not trying to scare you here, but it's always better to be prepared for the worst-case scenario. An automatic search to send function is useful if there is a secondary avalanche when you are searching for your friends and you are caught. The transceiver recognises that the searcher has not moved and will automatically change the search mode to send mode.
Chapter 2
Shovels, probes and touring backpacks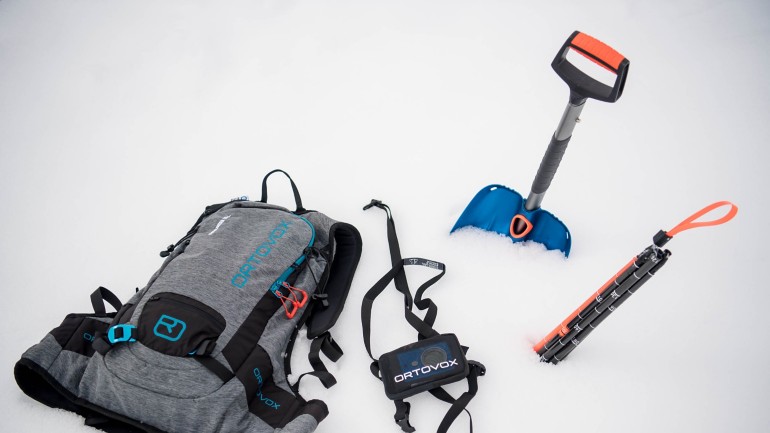 Once you have zeroed in on the position of the avalanche victim with your transceiver, you can locate them under the snow with a probe and dig them out with a shovel.
Probes locate the victim under the snow
An avalanche probe is a long, collapsible pole for finding avalanche victims. You use it after locating the approximate position of the victim with an avalanche transceiver. Its pointed tip penetrates hard snow and ice for efficient probing. The markings along the length of the shaft help you determine the depth of the buried person in the avalanche debris. All of our probes are lightweight and durable, you can choose between aluminium and carbon probes in different lengths.
As with all avalanche gear, training is essential. So make sure you practice with your friends before you head out off-piste.
Apart from emergency situations, probes are also helpful to check snow depths and layers before you start riding.
Efficient digging
As soon as the position and depth of the buried person are known, shovels are used. They are tough with metal blades and sturdy extendable handles. Your shovel should be detachable so that it fits inside of your backpack and is easy to assemble.
Special models can be converted into a hoe or a rescue sledge.
Get organized
With all this equipment it's useful to be able to carry and access it quickly and comfortably. This is where touring backpacks come in. They offer great organization with dedicated pockets for your shovel, probe and hydration pack. Hip belts and chest straps are also standard features guaranteeing a great fit.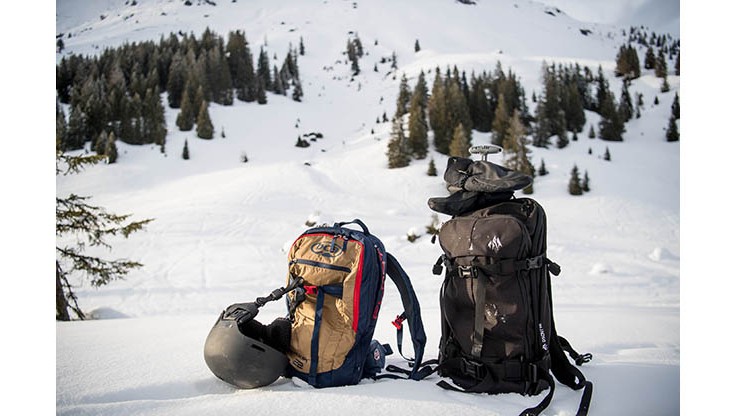 Chapter 3
Avalanche backpack
If you are caught in an avalanche, your best chance of survival is an avalanche airbag. You pull the trigger, the airbag inflates and hopefully, you will rise to the top of the avalanche debris. An avalanche airbag works because inverse segregation or the Brazil Nut effect, simply put – the bigger particles always rise to the top. An airbag rucksack helps to make you as big as possible, so you rise to the top of avalanche debris.
Ready to go
A set is everything you need to inflate your avalanche backpack, so airbag system, backpack and cartridge for inflation. With a full set you're ready to go.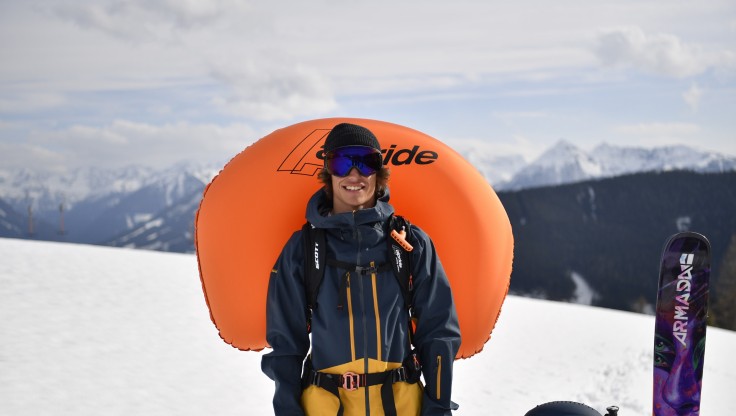 Set without cartridge
A set is all you need for riding apart from one big caveat – you need to get a cartridge. Check in the product description and the brand which the set is from. So an Ortovox backpack goes with an Ortovox cartridge, an Arva cartridge goes with an Arva backpack.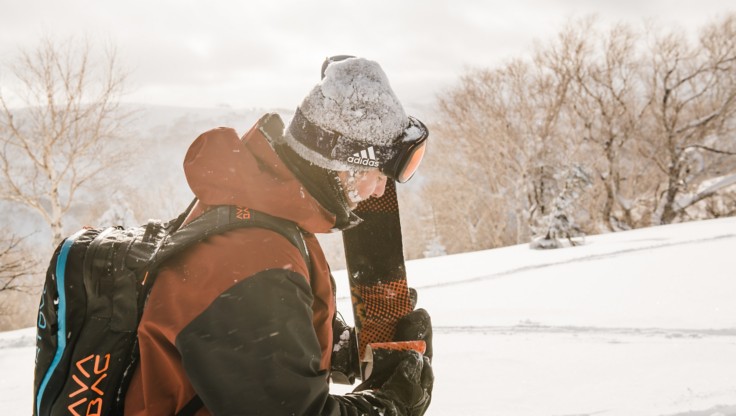 Removable airbag system
A very versatile option is a removable airbag system. As the name suggests, they are removable and exchangeable between different compatible avalanche backpacks. Choose a small pack for short tours and a larger one for longer trips. You can also take the system out and use the bag as a regular backpack. Practical!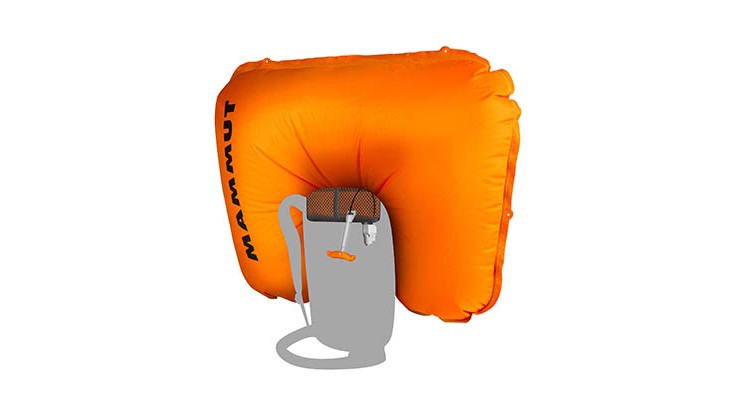 Airbag compatible backpack
An airbag compatible backpack is made so that you can add a removable airbag system. Again, you must make sure that the two options fit, so read the product description carefully.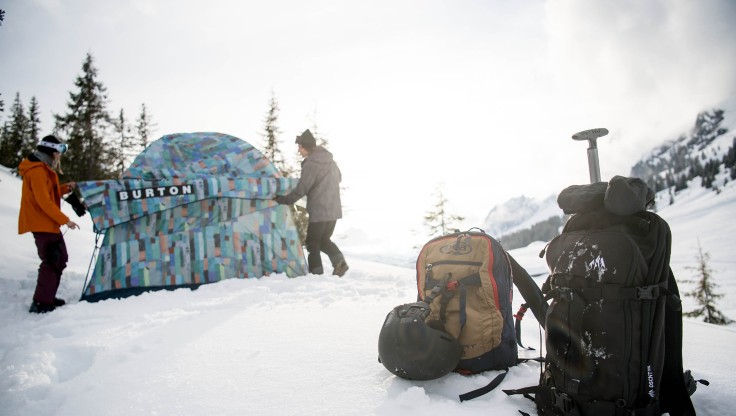 Cartridge
The cartridge is how you inflate your airbag. When the system is triggered, the compressed gas is released along with inert air which fills the airbag. Please check that the cartridge is compatible with your chosen system.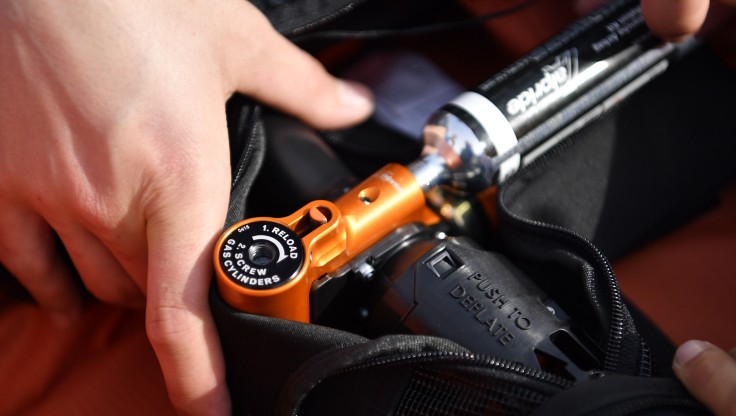 Chapter 4
Which airbag should I buy?
When looking at different airbag systems, it can be a little overwhelming. Here is an overview of the available options. Make sure that if you buy to match the manufacturer's cartridge with the respective system.
AVABAG by Ortovox
Ortovox is one of the best-known companies in avalanche safety, so it's no surprise that their AVABAG range is excellent. AVABAGs are impossibly light and use the tried and tested canister and mechanical handle release. They have lots of space for extra equipment, an easy to use adjustable handle and support through comfortable hip and shoulder straps.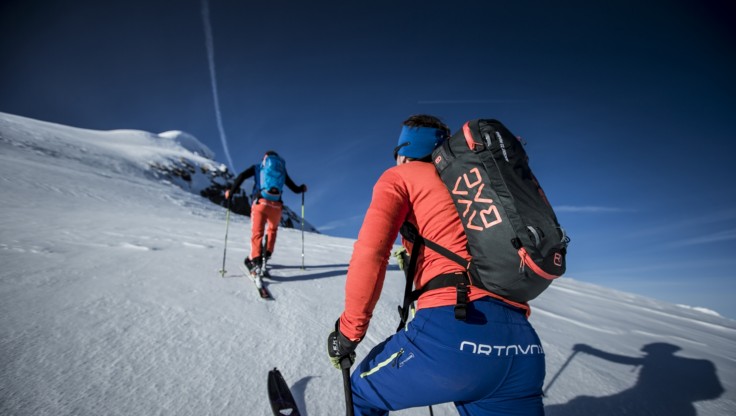 Snowpulse from Mammut
Mammut was one of the first companies to develop avalanche airbags. Their systems are reliable and easy to use. There is the Protection Airbag System and the Removable Airbag System. The protection airbag system has an airbag which inflates around your head to protect against trauma and as the name suggests the Removable Airbag System can be switched between different compatible packs.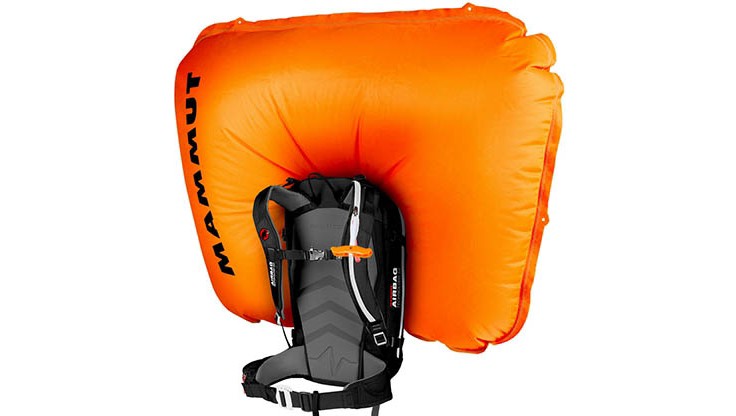 BCA Float
BCA is one of the first names in snow safety. The Americans' Float series are uncomplicated easy to use packs. They have easy to use features like multiple ski and snowboard straps, a left or right-handed activation handle and plenty of usable space
Arva Reactor series
Based out of Annecy, France, Arva is a well-established snow safety company. The reactor system is a double airbag system – if one side of the airbag is deflated in the avalanche, then the other stays inflated. They also have an interesting lockable handle and massive airbag capacity for maximum floatation in the slide.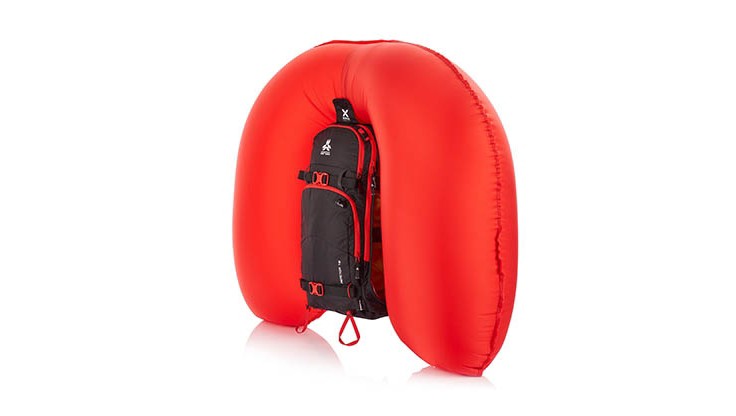 The first name in avalanche safety.
For many, ABS is the first name in avalanche backpacks. They were, after all, the orignal brand to utilise the inverse segregation principle for avalanche airbag backpacks. They use a reliable gas-filled cannister and two seperate airbags so you can trust ABS to always inflate when you you need it. The new line has lots of clever features such as easy access pockets, comfortable straps and options to swap in larger or smaller capacity covers (sold sperately).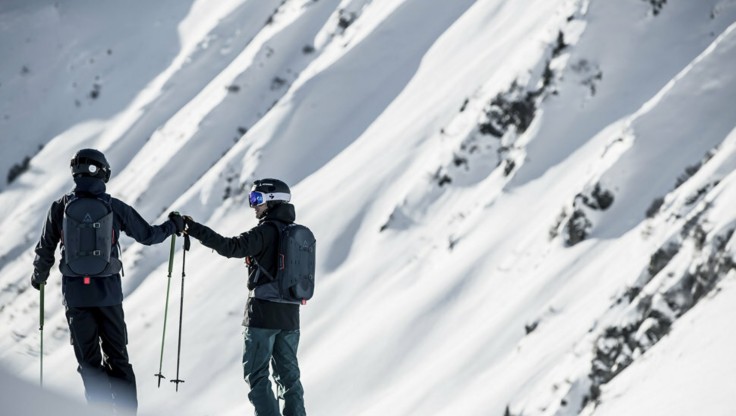 Scott Alpride system
Scott engineers brilliant protection, goggles, and freeskiing equipment. So it makes sense that their avalanche backpacks are meticulously designed.
The E1 system is one of the lightest electronic avalanche systems about. Their gas-powered system (AP) is also very easy and effective.