Snowboard boots are the most important kit for your riding. Read through our guide to find out which are best for your level and style. Pay special attention to sizing, fit and socks. With our help, your days riding uncomfortable boots will be over.
Chapter 1
Which snowboard boots for me?
When looking for a new pair of snowboard boots, you should ask yourself, 'How do I ride?'.
A beginner, for example, will have different requirements than an intermediate, park or freeride snowboarder.
Beginner snowboard boots
If you are completely new to the sport or have spent a couple of weeks on snow, you could be considered a beginner. When you are progressing, it is important to be comfortable and warm. On beginner snowboard boots, the lacing will be simple and easy to adjust. These the boots are more flexible, making it easier to bend your knees over your toes. This is essential when you are learning to turn your snowboard. You can always take a course at the Blue Tomato Snowboard School in Obertauern to progress.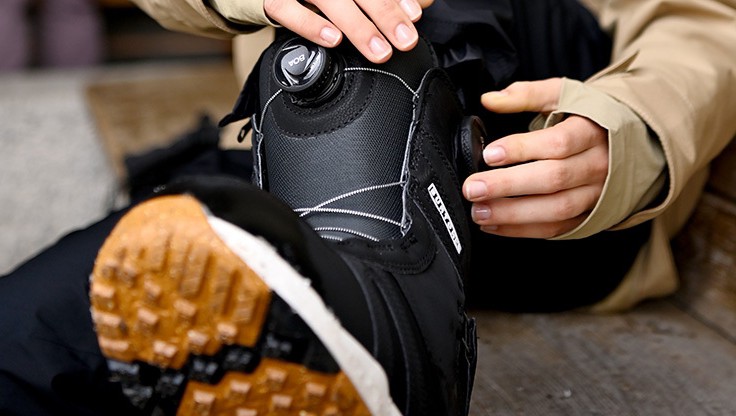 Pro Advice
Make sure to measure your feet carefully, it's really important for snowboard boots.
Charlotte
Snowboard Expert
---
Intermediate and all-mountain
As you improve as a rider, so might your scope to explore the whole mountain. For faster, more aggressive riding over varied terrain, you need a different boot to when you were learning. An all-mountain boot is suited to riding the whole mountain. Versatility is key here. An all-mountain snowboard boot will be stiffer than a beginner's boot. Supportive enough to ride fast, but soft enough to be forgiving if you go into the snowpark.
Freestyle and jib
If you spend all your time in the park jumping kickers or riding rails you should look for a boot which compliments your style. With a softer boot, the flex will be more forgiving for bigger impacts. A softer boot will also allow you to have more leverage over your board, to perform presses on rails, nose and tail butters and tweak out grabs. Freestyle and jib snowboard boots often feature shock absorbing materials in the heel, footbed or sole of the boot.
Freeride and splitboarding
If your snowboarding has taken you the direction of powder snow and exploring the backcountry, we have boots for that too! These boots offer the support needed for riding fast through powder snow. Other features include Vibram® or grippy rubber soles, waterproof gussets and tough heel and toe sections for protection when hiking through snow or rocks.
Chapter 2
How should my snowboard boots fit?
Snowboard boots are a little different to your normal sneakers. The stiff material, thick foam and the lacing system all contribute to a unique fit. It's vital that you measure your feet correctly before you buy. Once your boots arrive, wear them in before you go riding.
Don't worry though, we've broken down exactly what you need to look out for.
The right size of your snowboard boots
We don't want you to suffer from ill-fitting boots when you get to the mountain. Please take care to measure your feet accurately. Snowboard boots come in either US or Mondopoint (cm) sizes.
How to measure
For your Mondopoint size, measure your larger foot in centimetres with your heel against a wall. Check the number with the size chart of the model you've chosen. Consider that the corresponding European (EU) size may be different to what you're used to wearing.
Watch our video for more info.
How should my boots fit?
When you first put your feet in the boots they may feel tight, even restrictive. Your toes should brush the end of the boots a little - that's normal. When you tighten the inner boots, your heels are pulled back into the heel pocket which relieves the pressure on your toes. Fastening the outer laces will help even more.
Sounds weird right? That tightening the lacing takes pressure off your feet. Trust us - we've all done this before.
What you're looking for is a firm supportive fit all over the foot, without heel lift or pressure points. If the boots still feel tight, you should wear them in or heat-mould the liners.
Wearing in your snowboard boots
When you get new boots they may need to be broken in. The liners are made from thick foam, which will form to your feet. There are two ways to do this; go to one of our shops and use the heat moulding machines or you can wear them in at home.
If you can't get to one of our shops, don't worry. Your liners will wear in over time. At home, you can wear your boots doing everyday tasks, cooking, ironing or watching TV. Just keep standing and bend your knees slightly. The heat from your feet will slowly shape the liners. Just do this a few times and by the time you hit the slopes your boots will fit like a glove.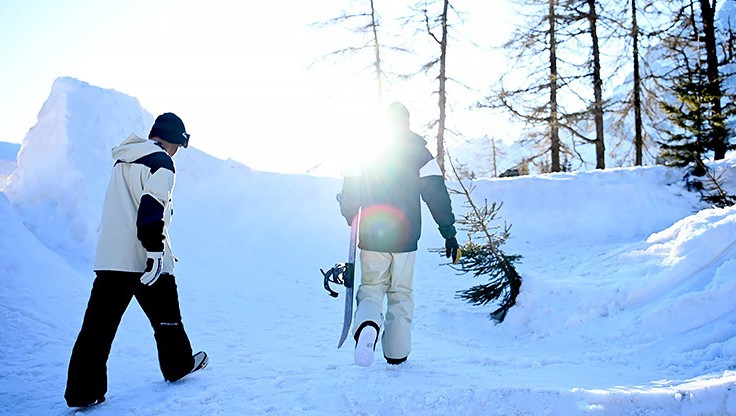 Snowboard socks
The final component to a perfect fit isn't actually in the boots at all - it's your socks. You can buy the best boots, but without the right socks they won't fit properly.
What do we mean by the 'right' socks? Get merino wool or synthetic socks, designed specifically for snowboarding. And just wear one pair. Don't use your local teams' football socks or massive thick woollen socks that belong in a museum.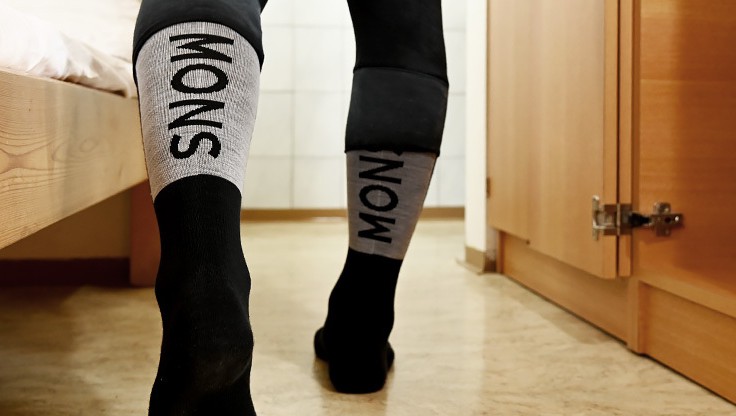 Stance socks
Chapter 3
Which flex for my snowboard boots?
In snowboarding, we often discuss 'flex' or 'stiffness' in regards to equipment. What does this mean with regards to snowboard boots? Simply put, how easy is it bend the boots. When turning a snowboard, you have to be able to bend your knees over your toes - the stiffness determines how much resistance there is.
We grade out boots on a scale of soft-medium-stiff. Most snowboard manufacturers grade their snowboard boots on a scale of 1-10, so we have included the numeric values as well.
Soft: flex 1 - 4
Softer flex snowboard boots are a little easier going on your legs. These boots require less energy to turn and are more forgiving on your shins. Beginner snowboarders will appreciate these boots as they are easier to flex and make turning your board in turn easier. The forgivingness will also work for freestyle and jib snowboarders as landing jumps and rails will be easier with a softer boot.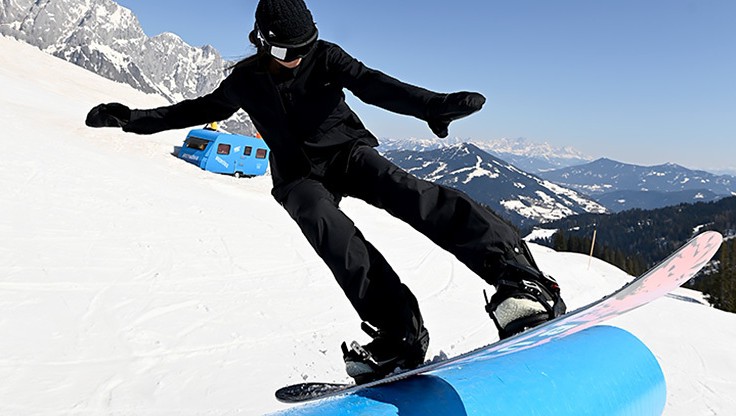 Medium: flex 4 - 7
Medium boots are 'just right' for many riders. An intermediate rider will like the added support which these boots give. An all-mountain rider has the versatility to rider everywhere or a freestyle rider who is going bigger off kickers.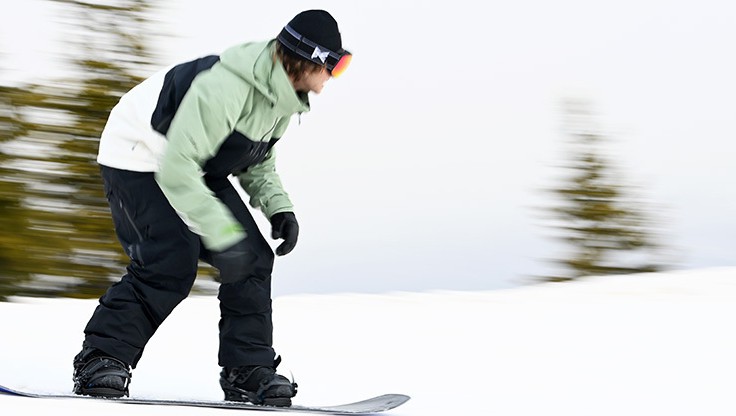 Stiff: flex 7 - 10
Some people live life a little harder. If you are riding fast on piste and lying deep carves into the snow, you will appreciate the added control. Equally, if you're freeriding on big mountain terrain, these boots will help you when you need it the most. Splitboard boots are stiff, to help when you are hiking up.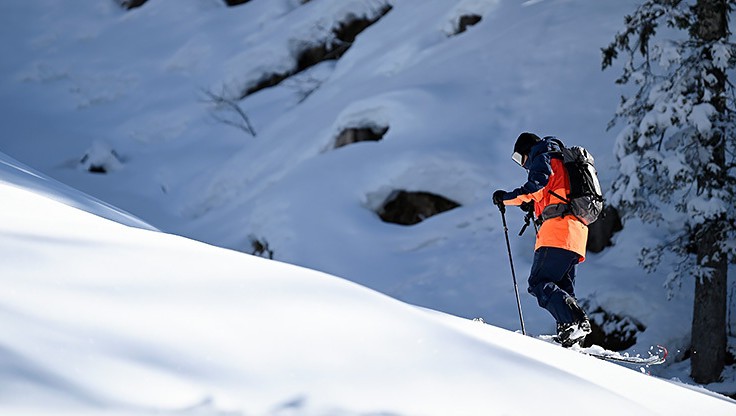 Chapter 4
What are the different lacing systems?
Perhaps the first thing you see on a snowboard boot is actually how it is tied. It could be with traditional shoelaces, a nylon or kevlar quick lacing system or BOA® - Here we break down all the systems to help you choose.
Traditional lacing
Traditional lacing is similar to the shoelaces you'd find in a sneaker or walking boot, but tougher. These laces are easy to tie, if you know how to tie a regular shoe, you're good to go. They are often cheaper and can be adjusted easily through the day. Tightening the laces is simple and they are easy to replace.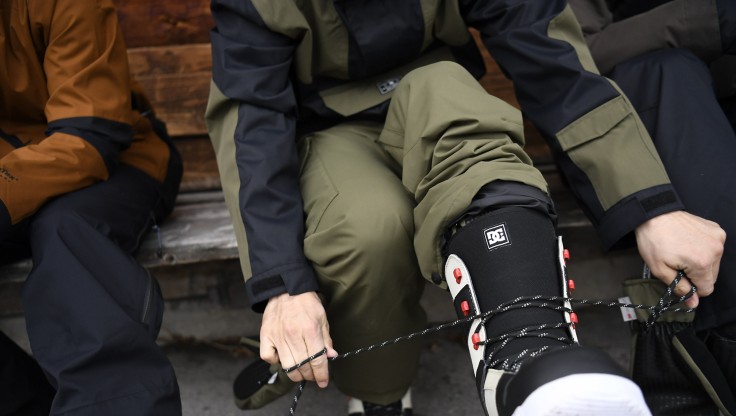 Pro Advice
I go with the good old laces for my snowboard boots. I love that you can tighten them in different ways and adjust them throughout the day.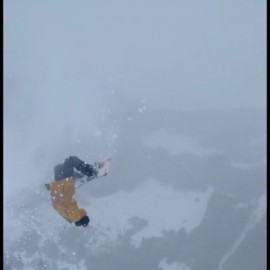 Nick
Product Content
---
Speed lacing
This system is easy to get a quick, tight foothold with. In most variations, there are two zones of nylon laces which are tightened with a pull from the top of the boot and locked. This pull provides as fast and secure fit. There are usually upper and lower zones which are tightened separately for a custom fit - the inner boot of most systems use a quick pull too.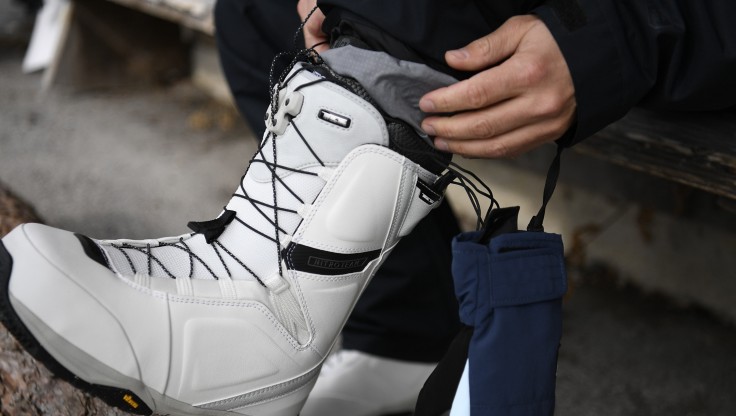 BOA®
The BOA® system is the newest in Snowboard Boots and offers an ironclad foothold and easy adjustment. With BOA®, wires and dials work to adjust and tighten the boot. There can be double or triple BOA® systems, with upper lower and even liner adjustment wires. Turning the dial clockwise tightens the wire and pulling the dial outwards releases the wire for easy entry and exit.
Chapter 5
Which fit and features should I look for?
Now we've got the main details aside, let's have a look at the nitty-gritty of snowboard boot design. How a snowboard boot should fit, binding compatibility and features.
Binding and boots compatibility
It is vital that your boots and bindings fit together. If they don't, you won't be able to turn your snowboard. Use the size charts with every binding in our webshop to determine which size binding fits with your boot. If you have a boot size of EU 44 or upwards, then you could need a wide snowboard. Be careful to measure the length of your boots then compare it to the waist width given on every product description for a snowboard in the specifications. If it is the same or greater than the width of the snowboard, then you should try the wide version.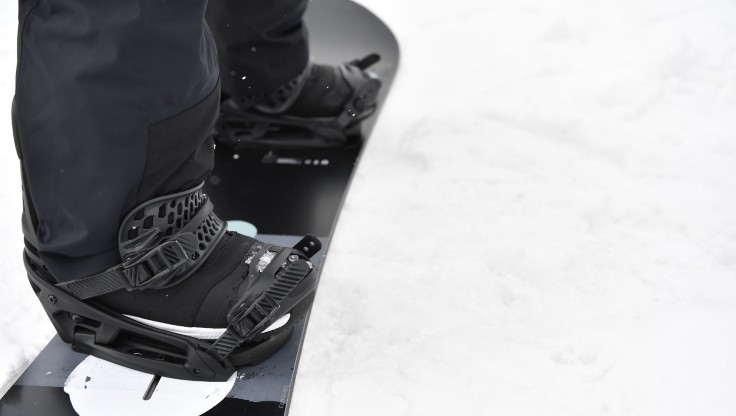 Pro Advice
Always make sure that your bindings fit with your chosen snowboard boots. It's really easy to check, either on the box of your bindings or on our website with the right size chart.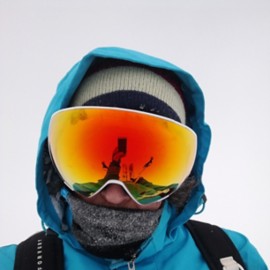 Oli
Product Content
---
Snowboard boot liners
Every snowboard boot has a liner, so what is so special about them? The liner is the cushioning between the hard outer boot and your sensitive feet. Thus it serves two important functions. Firstly the liner keeps your feet warm in the boot. Secondly, the liner cushions your feet and keeps them comfortable in the boot. These two functions are achieved through their foam material. Foam traps air and is thus insulates very well. The foam which snowboard boots are made from is often heat mouldable, so will form to your feet for a comfortable snug fit.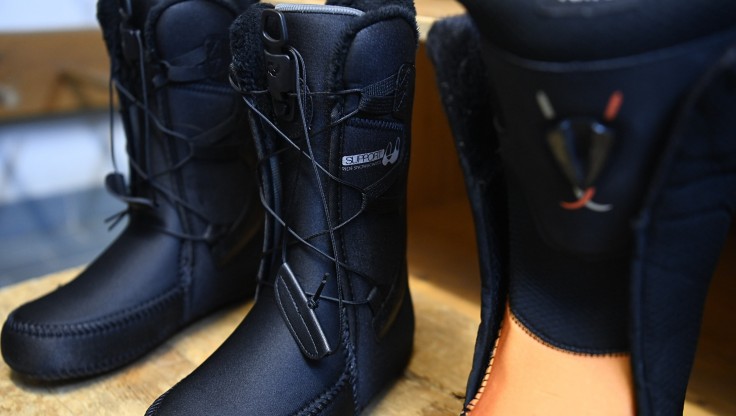 Cushioning
On freestyle and jib boots there is extra cushioning. When riding in the park jumping off kickers your body is subjected to the extra force of landings. Cushioning in the heel of your snowboard boots will make your landings smoother. Depending on the brand it can be a mixture of softer EVA foam, air cushioning or combinations of different materials.