Sunny greetings from Spain – Long Island Longboards

We all know the hotspots of the longboard industry: California, Australia, the U.S. East Coast...
Although the name of the brand suggest otherwise, Long Island Longboards are produced in sunny Spain. Everyone who values European quality is at the right address with Long Island Boards.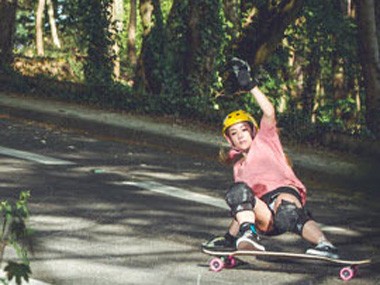 Long Island, situated immediately at the Spanish-French border in the idyllic town Irún, has evolved into one of the most important longboard producers in the EU over the last couple of years. It seems as though the Basque country on the Atlantic coast is an ideal breeding ground for high-quality boards with a good price-performance ratio.


City, country, river – Long Island rides everywhere

Inspired by local longboarders, Long Island builds boards for every use. The scenic diversity of the country has probably contributed greatly to this. Downhill rides in the Pyrenees, relaxed cruising trips along the Atlantic coast or the Ebro – Spain is a well kept secret for longboarders.

The different decks and completes reach from classic cruiser to freestyle to downhill boards. From short mini cruisers via drop-through boards through to almost 43 Inch (ca. 110 cm) long pintails there is something for every taste.
Long Island delivers its boards fully assembled. So you don't have to worry about the correct mounting. Just unpack and cruise – in the truest sense of the word.


ELIXIR – Longboards for the elite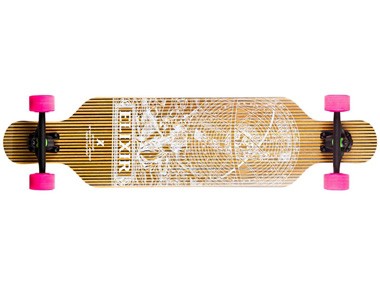 Freeride, Freestyle and Downhill – divisions of the longboard sport in which a lot of experience is important. Especially for these requirements the premium longboard brand ELIXIR was launched. The boards are developed and designed under the slogan "by riders – for riders" in collaboration with the Long Island team riders. The newly developed board construction relies on different fibreglass and carbon components, bamboo as well as the best US maple and reaches a premium quality that was unknown in Europe so far.

Every ELIXIR Longboard is produced in an individual press to ensure a consistently high quality. The production is in compliance with the strict European environmental regulations. For example, for the ELIXIR special board constructions a new ecological epoxy adhesive was developed, that consists of 50 % vegetable matter. This makes it much more environment and health friendly than all previous epoxy adhesives.


ELIXIR Atlas – once around the world and back

A true beauty from the ELIXIR series is the Atlas – a freeride deck with the ease of a freestyle deck. The Atlas is the perfect combination of both worlds. It is stable but still lightweight and has a terrific response which is only possible through the mixture of carbon, fibreglass, bamboo and epoxy adhesive. An allrounder made to travel around the globe.

So, what are you waiting for? Get your longboard by Long Island at Blue Tomato and discover the hotspots that our dear world has to offer on four wheels..